Well, friends, we did it. We made it through another year of the apocalypse…all the way to gift-giving season once again. I mean, sure- maybe you went back to work, and maybe the kids are back in school, and maybe you even went back to feeling some semblance of normalcy in 2021, but let's be honest- you're not really ready to go inside stores and interact with other humans again yet, are you? We at BLUNTmoms understand you may have no motivation to get out from under your cozy blanket or extra soft mattress that we recommended for you last year- so fear not!  
We have a shop-from-home-friendly gift guide for everyone on your list for 2021 too. 
First up is the gift of fun with a side of life skills with gift cards or classes from Cook With Meg,   We love Meg's classes, and this winter she has a huge range of fun winter classes and a Epic "Pop, Clink, Cook" New Year Eve Bash just for the kids!
These classes Interactive, virtual COOKING +  BAKING  camps and classes for kids + teens with former MasterChef Canada Top 25 Finalist and pro cook Meg Tucker. 

4 different Holiday Winter camps + a New Year's Eve Bash!
Each camp class is 90 mins- 2 hours in length
All classes are recorded, allowing you to cook on your schedule!
If the Winter camps don't work, check out her "Read it and Eat" series in January where the kids cook their way through some of our favourite literary recipes!
We LOVE this collection of books from our BLUNTmoms editor.. and they are the perfect gift to inspire adventure in the kids you love!   Right now you can also get the free bonus of "a Very Rocky Adventure" as a companion to Lou and the Whale of a Crime and Lou and the Carnival Cold Case!    The books are set on the West Coast of Canada, available on Amazon or via the link!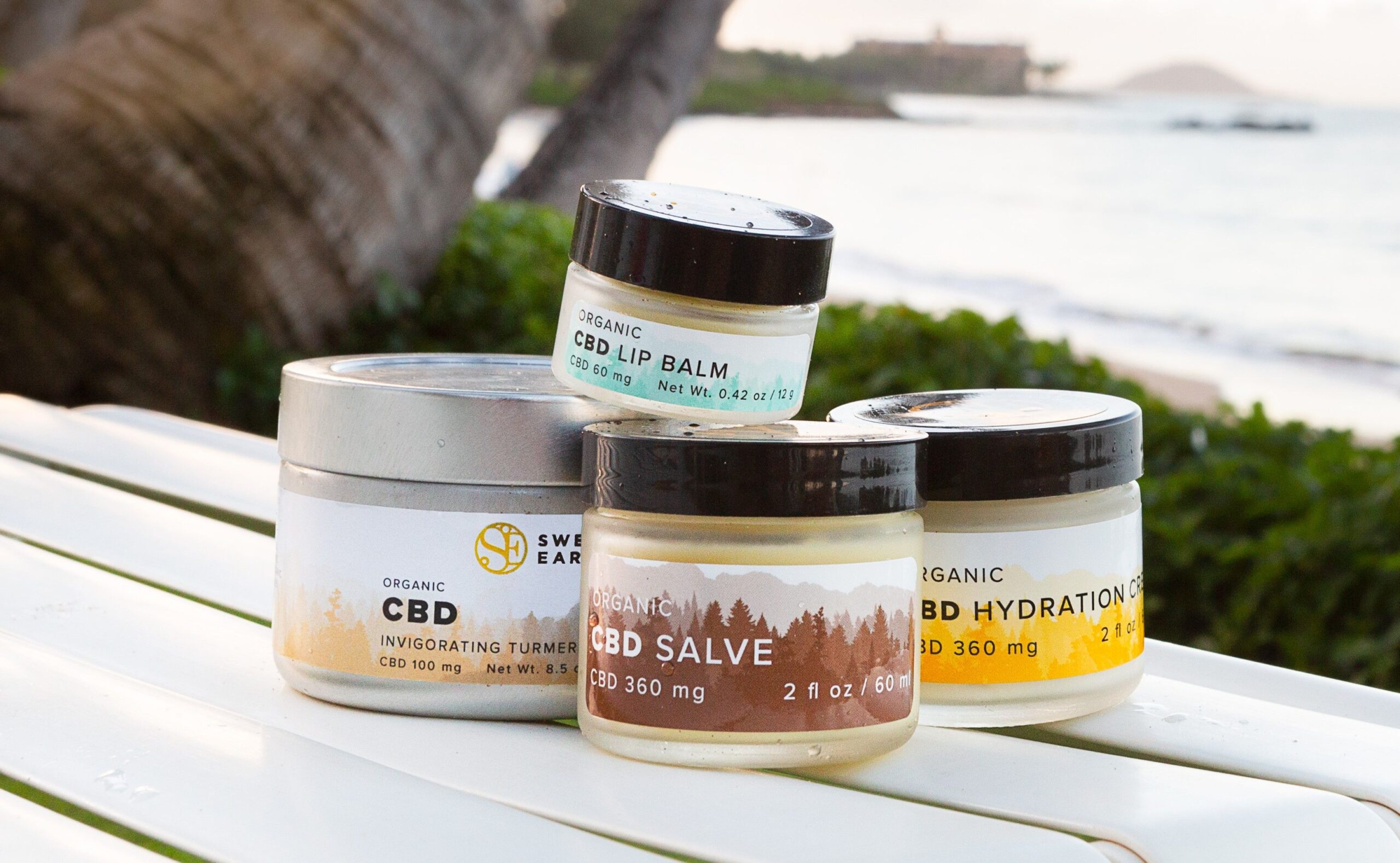 Forget about gifting another ugly Christmas sweater this year.
Ring in the holidays by sharing with friends and family Sweet Earth's natural CBD skincare line for women and men that are infused with beneficial botanicals to help soothe, calm, and nourish both body and mind.  Enjoy nature's best ingredients combined with anti-inflammatory CBD restore balance to all skin types.

Unbelievably, we're now looking 2022 in the eye!  Let's close out this year with some fun, bonding, entertainment and laughter…specifically with some Breaking Games tabletop titles!
Here are just some of their award-winning games for the whole family: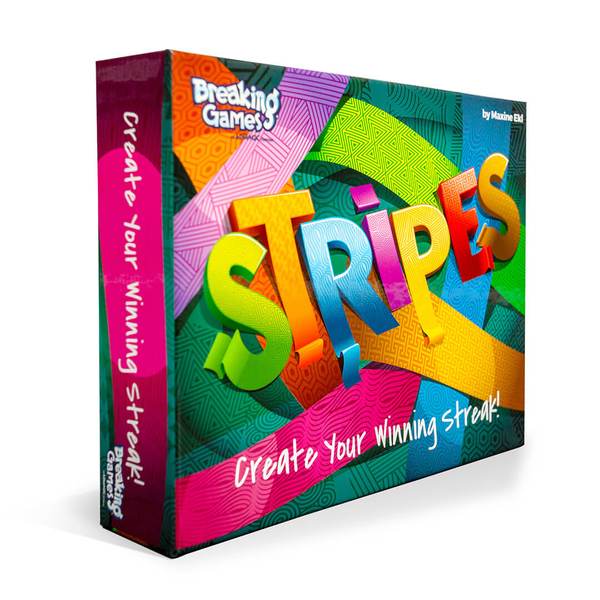 Stripes:  2021 MENSA Select Winner! Lining up has never been so much fun! The race is on to be the first to create a single line in this totally original, strategic card game. Use 60 Stripe cards to create your tableau of stripes, then mix in 7 Action tiles to advance further or disrupt the stripes of others. $20 on BreakingGames.com.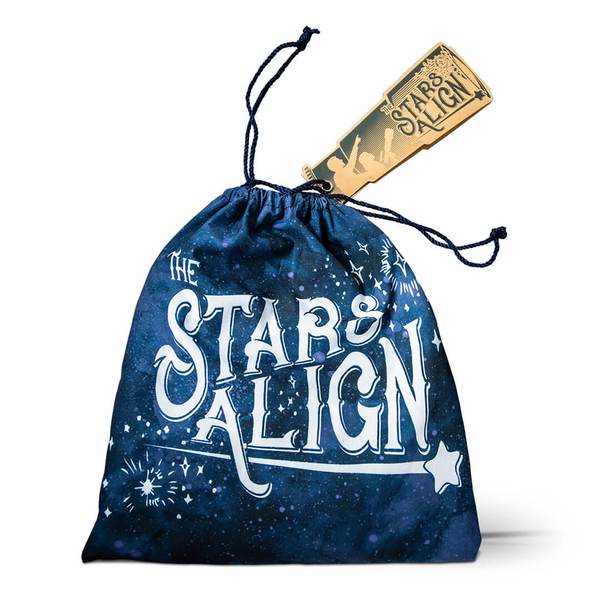 Stars Align: Recommended by MENSA!  The stars are out, and players take turns spotting their color stars in the sky by playing constellation cards to the map. Once the sky is full of stars, they start to twinkle, or flip to the reverse color. When the same color stars create a line across the night sky, they shoot and disappear! The first stargazer to catch 5 shooting stars is the winner!  $15 – sold on BreakingGames.com and at Walmart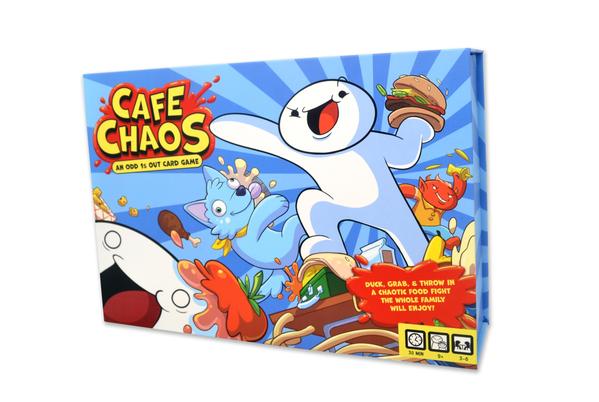 Cafe Chaos: Join James and friends in the world's most chaotic food fight. Dodge and throw epic food combos to avoid being eliminated. Who will reign supreme in this chaotic food frenzy? Each round of Cafe Chaos gets more chaotic as events are triggered in the school cafeteria. Watch out for school bullies, poisoned food, and characters throwing epic food combos! So if you like food and card games, this is the game for you. Sold at BreakingGames.com and Target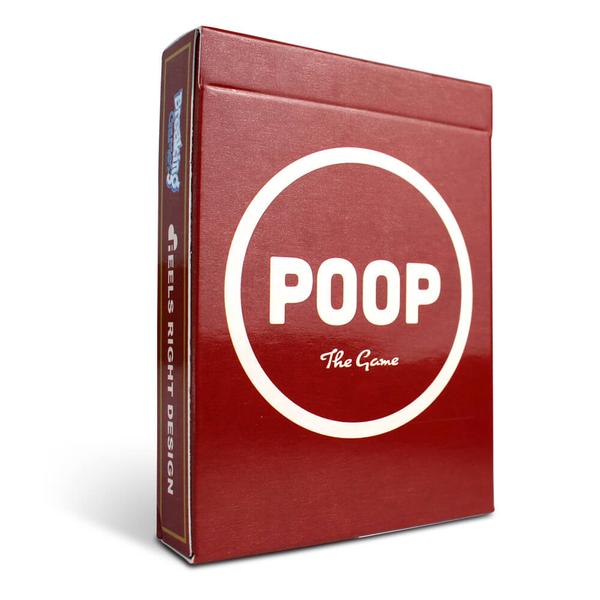 POOP: Take turns pooping but don't clog the toilet! Some cards make players perform crazy acts. Created by kids and adults for kids and adults. Kids love it because of the silly designs and opportunity to make poop jokes. Adults love it because POOP makes them act like kids. $10 – sold on BreakingGames.com and at Walmart.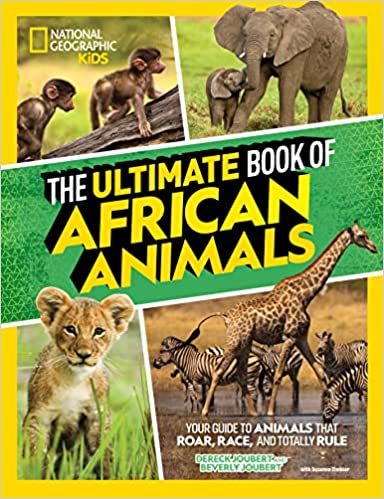 This holiday season National Geographic Kids Books has something for every curious kid — from big, beautiful and WOW-worthy titles to stocking stuffers that are, well, STUFFED with fun facts, cool hacks and photos galore.   
Ultimate Book of African Animals  by Emmy Award-Winning Filmmakers Beverly and Dereck Joubert (ages 8-12, hardcover, 192 pages)
 Ready for an adventure of a lifetime? With  National Geographic photographer-filmmaker duo Beverly and Dereck Joubert as their guides, readers are transported to the plains of the Serengeti, the sands of the Sahara and the shaded nooks of the rainforest.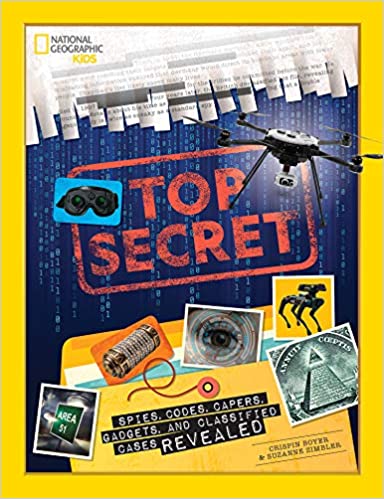 From mastering escape and evasion techniques, to crafting the perfect disguise, building a gadget on the fly or decoding secret intel, Top Secret: Spies, Codes, Capers, Gadgets and Classified Cases Revealed  (ages 8-12, Hardcover, 192 pages)  takes recruits beyond the page and into the shadow world of espionage and all things clandestine, where "all is not what it seems," including: 
Spy agencies across the globe

Gadgets,  tools of the tradecraft and surveillance equipment  

Tips for uncovering secrets and hidden messages that are all around you — in advertising, at amusement parks, in video games, on cash —  they are everywhere!

Code-cracking of secret messages hidden throughout the book

Cold cases and hidden places, cool disguises and wicked surprises, menacing mysteries, undiscovered histories, and so much more!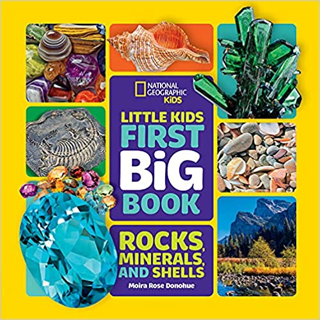 For Kids Who Loves to Get Outside and Explore:
Little Kids First Big Book of  Rocks, Minerals and Shells  (ages 4-8, hardcover) – This new addition to the wildly popular Little Kids First Big Book series introduces a fascinating variety of Earth's  rocks, minerals, gemstones, fossils, and shells — from granite to gold, marble to malachite, and conchs to clams. Filled with fun facts, this book is designed for interactive learning, the Little  Kids First Big Book of Rocks, Minerals, and Shells.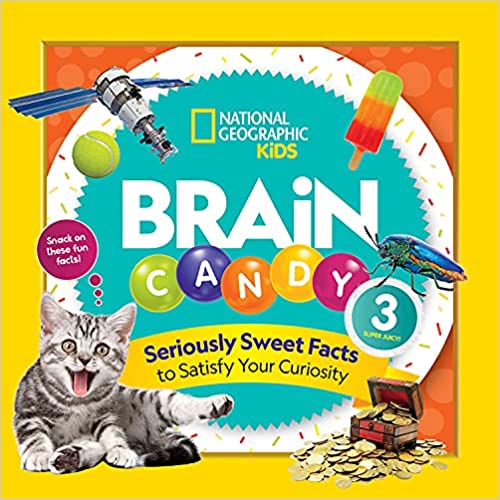 Brain Candy 3 (ages 8-12, paperback) – Elephants have thick skin, but just how thick? Turns out it's 50 times thicker than human skin and can add as much as 2,000 pounds (900kg) to the weight of this massive animal!  If you like seeing far-out facts in a new light, the third book in the series takes a deep (and delicious) dive into numbers, fun facts, and cool trivia on all kinds of topics. It's a novel approach to feeding kids smart snackable bites about the world and is sure to be an addictive addition to bookshelves and backpacks.
101 Life  Hacks : Genius Ways to Simplify Your World  (ages 8-12, paperback) – Try these cool  hacks!  Turn ordinary into awesome with this fun book, jam-packed with science-inspired ideas kids can use to simplify, prettify, and eco-fy their lives at home, school, and on the go.  By the end, you'll be able to hack your way through all kinds of problems, from a messy backpack to stage fright, a drippy ice pop to smelly shoes!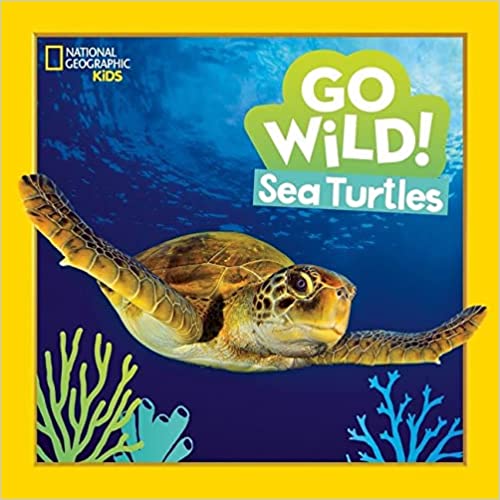 Go Wild! Sea Turtles  (hardcover, ages 4-8) – Welcome to the wild world of sea turtles! In this intro to the species, youngsters discover where on Earth these animals live, what they eat, how big they grow, and how they communicate. Filled with fun facts, games, and an activity focused on making a difference in thesea turtle world, this book will inspire kids to care about these amazing animals.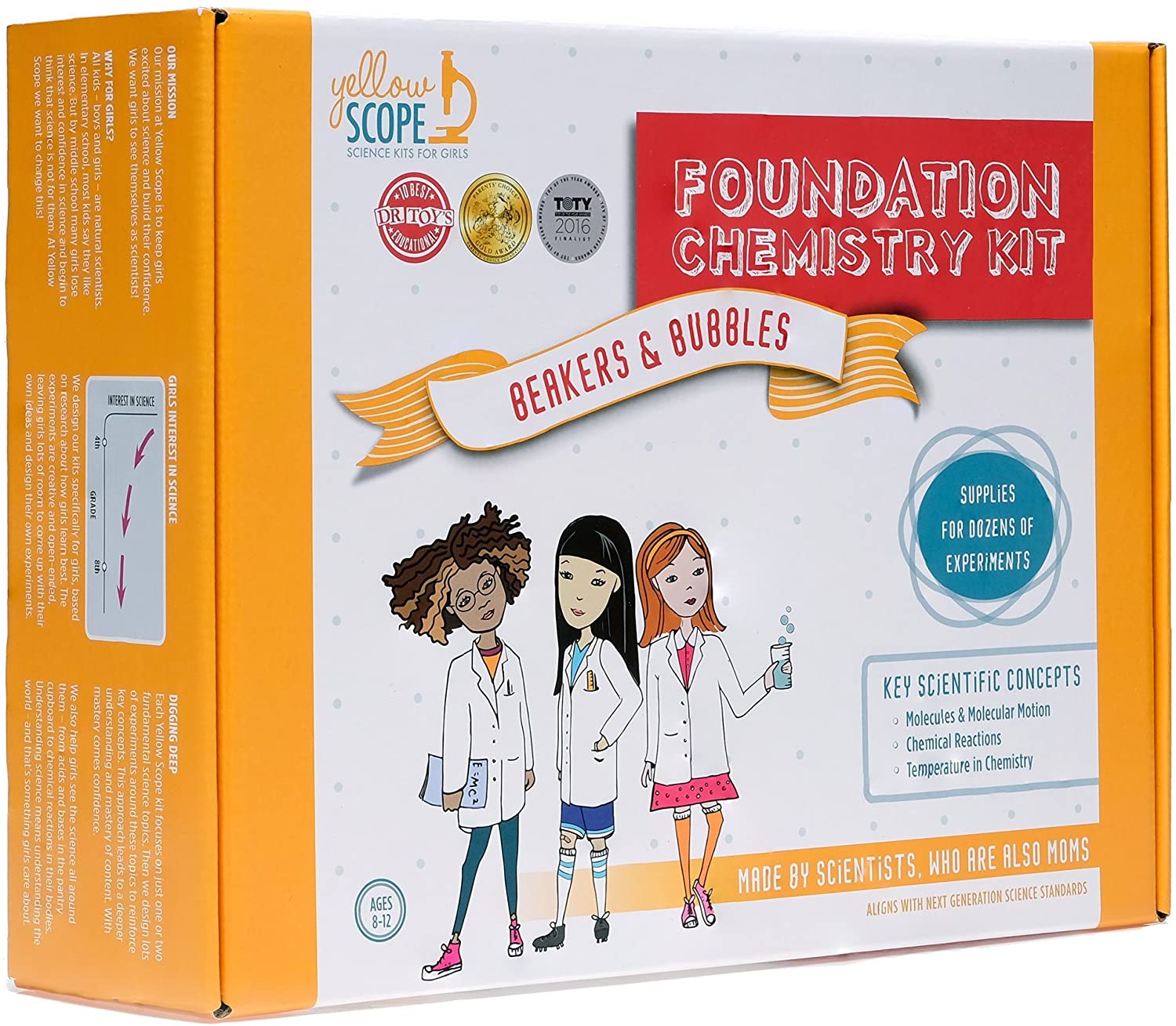 When kids are little, empty boxes are full of magic and they can be turned into anything – a spaceship, a veterinarian's office, a chemistry lab – but as little girls get older, these dreams and imaginations can fade due to peer pressure and other societal factors.
Created by two scientists and moms, Yellow Scope science kits are a boxful of confidence that inspire young girls to pursue science experiments and unlock the secrets of the world around them. Each kitcontains a lab book filled with experiments, high-grade lab equipment and safety gear. Yellow Scope kits can be used to conduct additional fun experiments like growing snow trees indoors, making rainbows on paper, creating indoor snow, and more.
Yellow Scope kits have over 1200 positive Amazon reviews- go see what the fuss is about! 
Don't know what to get the men in your life? Whether you're buying for your dad, husband, son, or any important man in your life, buying presents for the men who have everything can be hard.  That's why books that fit their personality are always the best fit!

Back From the Future: The Back to the Future series is greatly revered by audiences of all generations. The films' history is commemorated with cartoons, toys, and more, which Gilmore presents in a way that is just as engaging as the trilogy itself. Surprising details and fun franchise trivia for fans. Gilmore discusses details and movie trivia that reveal why the Back to the Future trilogy has stood the test of time. He dives into fan theories and provides answers to many questions readers have about the greatest cinematic adventure in movie history.
Practical Pottery: 40 Pottery Projects for Creating and Selling Mugs, Cups, Plates, Bowls, and More It's never too late to pick up a new hobby, especially when you have a guide this simple to get you started. Potter and entrepreneur Jon Schmidt coaxes us into the world of pottery with a promise that we do not have to know everything about the complicated chemistry behind making pottery to enjoy it! By taking us back to the basics, Schmidt offers an introduction to pottery and a guide to creating functional pieces, along with insights into the business side of creating and selling your art.
Becoming a Dog Chef: Stories and Recipes to Spoil Your Pup from America's Top Dog Chef Whether you're cooking up doggy dinners or puppy picnics, these healthy, homemade dog foods are sure to keep your dog away from the dinner table. With the help of the canine culinary master dubbed "The Dog Chef," you'll learn to make your own dog food and create fully balanced meals. This cookbook is jam-packed with fresh meals and treats that even humans love. Alongside famous one-of-a-kind dog recipes, find bonus information on your dog's immune system, digestion, and daily life for optimal doggo health.
Origin of Names Volume II: What's in a name?  The answer is far more complex and interesting than you may think. From the person behind the popular Youtube channel, NameExplain, comes the second volume of his best-selling book The Origin of Names, Words and Everything in Between. This new book is a fun, interesting and educational journey through the world of etymology. It covers a huge array of names from a variety of topic areas, and includes a bunch of random facts behind the names. From first names, to bodies of water―there's no name big or small, important or obscure that won't be explained.
The Simpsons Secret: A Cromulent Guide to How The Simpsons Predicted Everything! "The Simpsons" has been predicting major events with scary accuracy for over three decades. From Donald Trump's presidency to Disney buying 20th Century Fox (…years before it happened!). People just can't seem to get enough and are eager to know what they are going to predict next. This book goes behind the scenes of this adored cartoon series, and the family we've grown to love. Between Homer, Marge, Bart, Lisa, and the rest of the Simpsons family, the show has stolen our hearts, and also left us amazed at how often the Simpsons predict the future!
Surviving the Wild by Joshua Enyart
Consider this your essential survival guidebook to making it in the wild. With it you'll learn how to outmaneuver immediate threats, find shelter and nutrition, and navigate to where you want to go. Part first aid book, part survival handbook, Surviving the Wild contains chapters of information on making the most of minimal supplies, finding safe water, and above all―survival.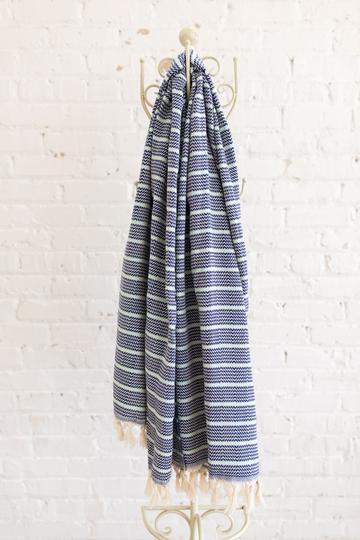 If you haven't enjoyed the versatility of a Turkish towel, you're in for a real treat! Around since ancient times when used in Turkish bathhouses (hammans), these lightweight, durable towels are simply the best and especially beloved by moms and travelers worldwide for their multiple uses. 
Let's Talk Towels is a great introduction to this versatile textile, as the women behind the brand have reimagined the use of the Turkish Towel beyond just the beach or the bathroom. Their carefully curated collection features imported 100% cotton towels, in a variety of gorgeous colors and patterns, directly from Denizli, Turkey.
It's great to have one of these towels easily accessible as a shawl or scarf if in a chilling restaurant, theater, or out and about. The on-trend brand is one to add to your list for holiday gift-giving that caters to so many lifestyles. There are robes, baby blankets, kitchen towels, and customizable options as well.
A woman-owned brand, there is a wide selection of towels offered.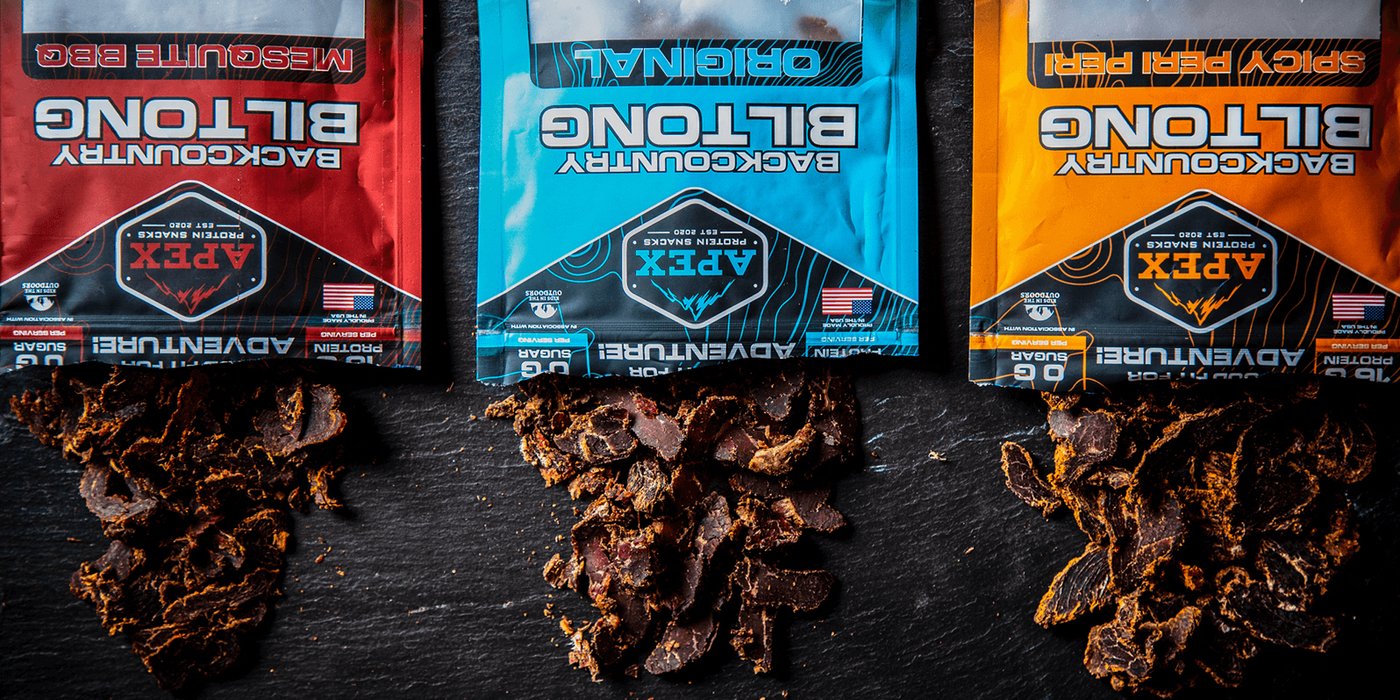 Another great stocking suffer to go ahead and pack your with your towel is some Apex Protein Snacks for your next adventure. 
Apex Protein snacks are:
Available as bars, bites, biltong, or sticks.

Snacks for tailgating and game day

 Healthy snacks for a road-trip/on the go

 Protein to take on a backpacking trip

0g sugar

 Keto 

11g protein 

90 calories  

Gluten-Free  

Less than half the ingredients of most snack sticks
Flavors include: Kansas City BBQ Flavor, Jalapeno and Cheese, Teriyaki, Jalapeno flavor, and original! Get yours here
While you're exploring, you can show your kiddos Lizzy and Thomas – How was… the Solar System Created?: It's out of this world! Kids' curiosity of solar system answered simply and intelligently.
This is the latest addition to the Lizzy and Thomas collection from A Funtastical Company – a new independent organisation with the aim to introduce books where parents can teach new concepts to their kids while having fun together. The company mission is to create amazing engaging stories, character-based, to empower, learn and stimulate personal growth. In this lavishly illustrated Q&A picture book by one Professor DeanDean, Lizzy and Thomas get some bedtime tuition from their dad as he gets to grips with explaining the workings of our solar system, in particular the cheery-faced Sun.
 More from the Funtastical company may be discovered at www.afuntasticalcompany.com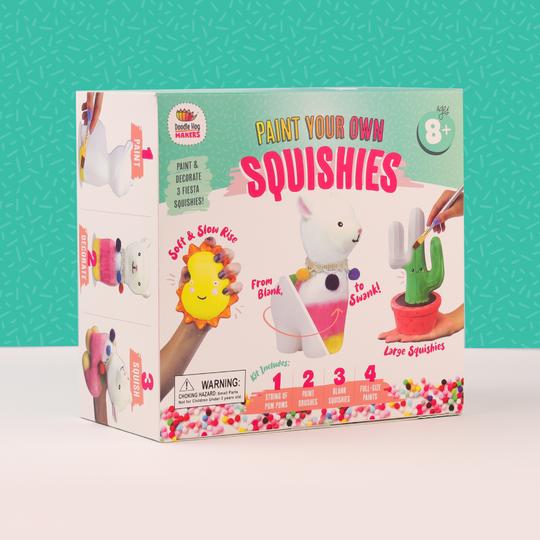 Squishies are having a moment and are currently one of the must-have toys, but instead of kids obsessing over finding the perfect squishy in the store's never-ending bin every time they go out, they can create their own at home. The Doodle Hog Squishy Kit comes with a white squishy in a fun design like a sloth, dino or cactus as well as three paint pots and a brush so that kids can spend hours decorating it just the way they want to. Doodle Hog squishies are made from high-quality material for long lasting fun and are a great stress-relief and sensory toy.  
 Are you interested in being immersed in the rich culture of Bali from your own home, with handmade fashion & home luxuries that preserve disappearing arts?
NOVICA.com, the world's largest online impact marketplace which supports indigenous artisans worldwide, is launching the first ever fully-customizable subscription called the "Undiscovered Box" which delivers handmade and fair-trade artisan treasures from around the globe.  The debut seasonal Undiscovered box takes you off the beaten path to BALI.  Get yours here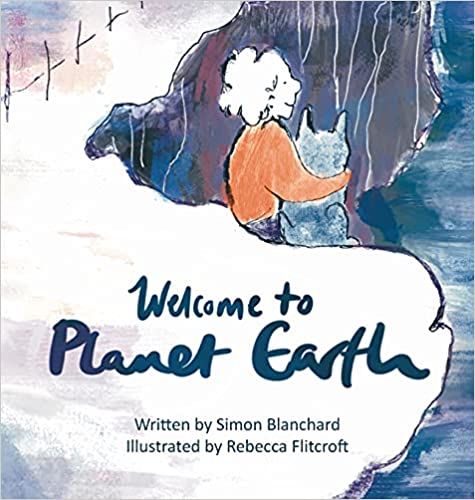 Welcome to Planet Earth: "We are made of stardust" really sums up the message in this wonderful gold standard work for young kids and parents.
Picture books for youngsters may come and go, but Simon Blanchard's 'Welcome to Planet Earth,' lavishly illustrated by his niece Rebecca Flitcroft, is right out there with the best of them. Life is about sharing our experiences with those who come after us, to teach and thrill with tales of wondrous possibilities and facts. This thoughtful work, created by a man who's been in education most of his life and recently became a grandfather for his first time, ticks all the right boxes. Get your copy here.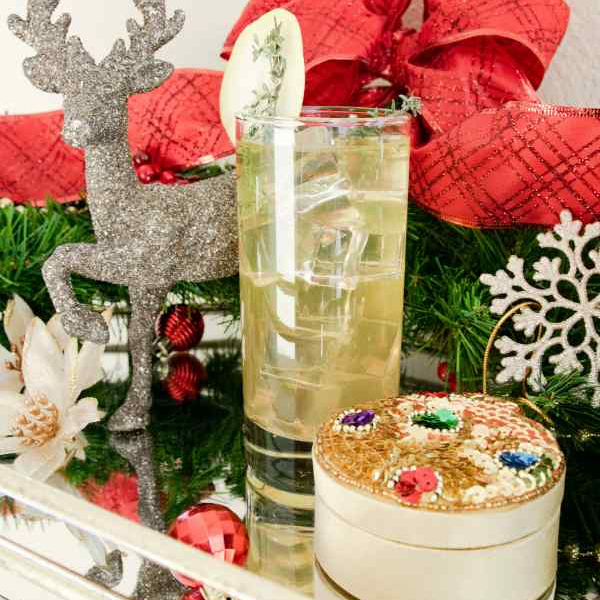 Have you ever wanted to impress your friends with fancy cocktails but didn't know where to start? Well, this new subscription box makes cocktails and mixology more accessible to women by giving you the ingredients, recipe cards, and tutorials for amazing cocktails right in the box!
Today, mixology is still considered to be a "man's hobby." The Missologist subscription box brings women (and men) into the cocktail space to learn about a subject that has generally been an exclusive and elusive club. Missologist is different from other similar subscription boxes because each contains only premium ingredients and special gifts. 
 For more information about Missologist, visit them online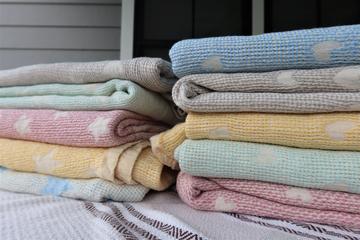 Is there a brand new stocking hanging this year?  We've got you covered with these baby blankets! These no-fringe pieces are perfect for the little ones in your life.  They come in five colors, both hearts and stars with reverse colors on each side. Founder Rebecca "Becca" Ott brings her Southern charm and hospitality to the brand, evoking enthusiasm for her lovely collection perfectly made for today's lifestyles and fashion-conscious consumers. 
All of our products are made of 100% Turkish Cotton. These blankets measure 30″ x 48″
For that builder in the family- make them smile with a Brick Loot Subscription. Brick Loot is a company dedicated to toy brick enthusiasts of all ages. They specialize in Subscription Boxes, Custom LED Lighting kits for LEGO as well as Brick and Minifigure sets. Every Brick Loot box is filled with LEGO and brick related items. They search high and low for the newest, coolest and most outrageous items you will not find at your local toy store. All items are hand picked by our LEGO loving team and sure to leave you with a BIG smile 🙂
We Love a gift that is practical and plush… and the Little Owls Toy Storage bags hit the mark!
With Plush storage bean bags being the perfect cozy add on to any little person's room, or the easy to fill storage bags that can hold up to 60 stuffed teddies, these gifts offer the perfect solution to any family. Made of 100% cotton canvas, the toy bag has double stitching and reinforced corners for durability.  To make it all even better, a portion of sales go to support the Autism Foundation! 
Well, we think we covered everyone on your list. What items stick out the most? What things will you be grabbing for yourself?