BLUNTmoms started as a place where women could feel safe saying exactly what is on their minds. Two and a half years later it has grown into a supportive community with 30 outstanding writers at its core and more than 500 other writers vying for a chance to share their words with our highly engaged audience.
Our writers and readers flock to the site because they know they can depend upon us to talk straight while making them cry a little, laugh a lot and often times even see the world in a new light.
This is Where You Come In
We treat our advertising the same as our writing – giving only the best, most relevant, high quality content to our readers. Our advertising deals are true partnerships, moving beyond real estate on the page and into organic shares that will garner likes, comments and true enthusiasm for you and your product or brand.
All of our packages include access to our growing Facebook audience. Sponsored posts, themed post packages and other promotions can be arranged on an as needed basis.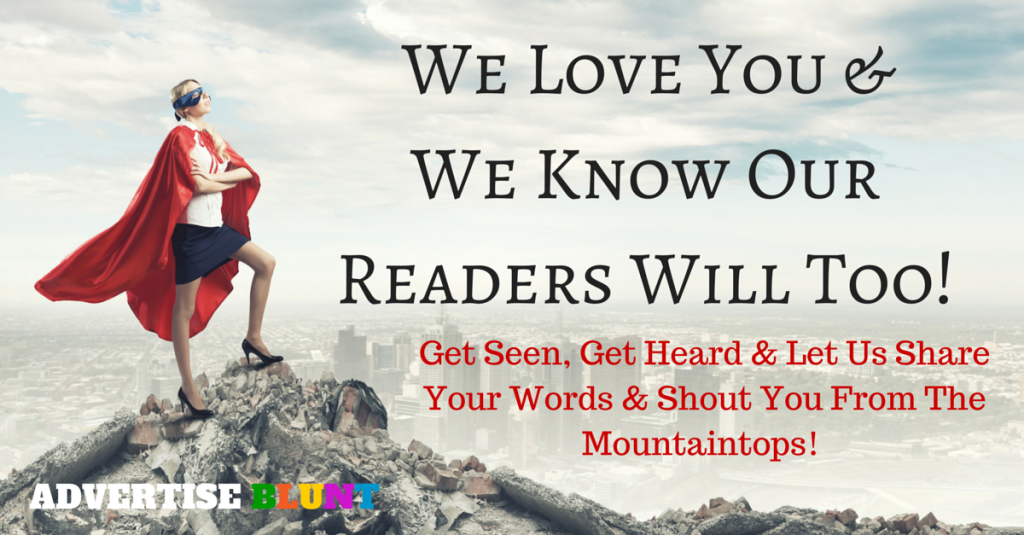 If you are a blogger or influencer you can participate in our monthly community advertising opportunity. BLUNTmoms reaches apx 100,000 readers every month that are perfect for YOUR blog. We are women, aged 25-45, who want REAL stories, and to be moved and affected by words. Our facebook fans are engaged and supportive (i.e. they CLICK & READ!) and we are a safe place for ALL sorts of blogs and niche sites!
Included in package:
1 Text Link on sidebar, visible on ALL pages of the BLUNTmoms site. Link will be Your Name: Blog Name and hyperlink directly to your blog.
THREE X Facebook shares. We will share ANY 3 articles (unsponsored) on our BLUNTmoms facebook page (9500 fans and growing, with a weekly reach of over 60K)
Purchase TODAY for only $49.99 per month USD OR for a limited time purchase FOUR months for the price of THREE (September 2015- December 2015)
LIMITED SPOTS AVAILABLE MONTHLY. Links are listed in a first come, first listed format (so get your request in EARLY)
All advertising opportunities begin on the FIRST of every month and are removed on the LAST day of every month.
Interested in something more? Please get in touch.