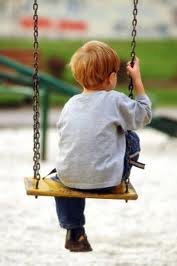 I need to start out right away by saying I'm an only child…and very well adjusted thank you very much. Sure, every so often I have problems sharing  and I told my husband we had to get married before we had any kids because I needed a last hurrah with an event that was all about me.  I have an acting degree and I am happiest on stage with people hanging on my every word looking at ME ME ME!  But I am also very social, don't really enjoy being alone and love helping people…I play very well with others.  I don't have one 'best friend'.  I have many…and I love them all.
When I was a kid, I desperately wanted a sibling. Specifically an older brother.  That, needless to say, did not happen. I had an amazing childhood…grew up on a farm, went to France on a class trip, did acting, sports, art, karate, 4H, Guides and just about anything else I wanted to.
Even so,  I swore that if I ever had children, that I would have several.  No only children in my house wanting for siblings.  My husband was in agreement with this, as his relationship with his brother is truly phenomenal.  They are best friends, love each other endlessly and have always been there for each other…through some pretty shitty times.  I wanted to give that to my kids…that relationship.  That built in best friend.
And then my son was born.
My perfect, beautiful, giant son.  Yes, he screamed non stop for three months (sidebar: if anyone ever says to me that Colic is a myth, I will cut them.  No lie.), but other than that, he was perfect.  He's funny, cute as a button, kind, cute as a button, creative, adventurous, all boy with extra boy and the best thing that has ever happened to me next to my funny, cute as a button and perfect husband.
Pretty quickly, my husband and I came to the agreement that one was just fine for us.  There were a few reasons:
When you hit the jackpot the first time, don't tempt fate.
Kids are pricey.  We wanted our kid to be able to do whatever he wanted…sports, music, travel…anything.  Yes, he'd have to work for it, but we wanted to be able to provide for him and give him some great experiences.
I'm not sure we could handle more boys (although boys are awesome)…having multiple boys in one house seems a bit scary unless you want to start your own sports league.
What if we had twins?  Then we'd be outnumbered…and I am not organized enough to guarantee that I wouldn't lose a child somewhere.
So we decided to stay as a family of three.  And we're really happy with our decision.
Frequently  people ask me when the next kid  is coming and I say that it isn't.  The responses I get are pretty consistent across the board…
People feel bad for me.  More specifically actually, they feel bad for my son.  They say things like:
"I think that's just cruel…leaving him alone like that"
"What's wrong with you?"
"Why would you do that to him?"
"Wow…can't have any more?  That must be really devistating"
"You know, people are much healthier (happier, better people) when they have siblings"
Thhhhhpt.  And fuck right off.
You know, I don't question you when you have two, three, or four children!
Wait, that's a lie… I totally do.  I just keep it to myself.
I think you're all mad for having more than one.  Totally, utterly MAD MAD MAD!
Especially when I have friends say "I love both of my kids…but I kind of envy you having just one"…I know we've made the right decision.
So universe…I'm putting it out there.
Its okay that I have just one child…just like it's okay (for you) that you have four.  It's not like we need to have multiple kids to help us on the farm or factory or go to work to make us money…its North America in 2013.  Can't we just be happy with our one child?  He has lots of great friends and our little family of three is doing just fine.  In fact…its better than fine…its…dare I say it.
Perfect.
ErinJeffery is a proud mom of ONE.  Just one. And he is just fine as he is, thank you very much.