You must have heard of mulled wine, and I love it, too. Try to take the mulled wine idea and apply it to beer. The result is delicious: malty, rich and sweet. It is perfect for cold, long and dark winter days. It will make you warm inside and out, and it is super simple to make too.
Before you will ask me why I would ever waste beer for this, try it first and then be the judge. If you don't want to use good quality beer, that's OK. This works with any beer, dark or blond. I prefer dark beer because of its rich flavour, but blond works just as well and some (I am no beer expert, mind you) say that blond beer is preferable.
Anyway, this delicious mulled beer recipe includes oranges (yes, you can use the ones your children wanted to eat but decided not to after you were done peeling them-the oranges obviously, not the children), honey (preferably some dark and rich variety such as buckwheat), and spices. Oh, and obviously, beer.
Feel free to multiple the amounts by the number of people you need to keep happy.
I just made it a few days ago and it was great. Just one note, when pouring the beer into the pan, watch out for the foam-and wait until it disappears before adding the rest of the ingredients. Enjoy it while it's hot!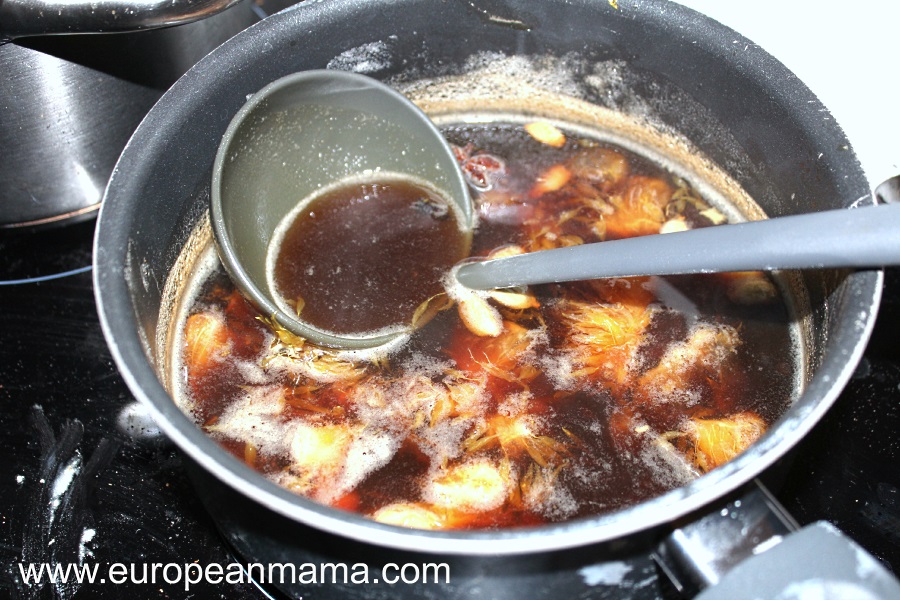 [yumprint-recipe id='9′] You can obviously use store-bought mulled wine spices instead of fresh ones, but isn't it better to make your own spice mixture- and it doesn't require so much time, either!