Ironically National Beer Day, which is coming up on April 7th, was created to officially recognize the beginning of the end of Prohibition when beer was allowed back for consumption. It is Ironic because we are basically reverting to life back in the 1920's;  Flu outbreak, looming depression and increasing unemployment rates.
Luckily, we aren't in a prohibition (ahem, yet) and while we are witnessing this new "roaring 20's" we are doing it from the comfort of our couches, with multiple streaming services and toilet paper express delivered to our front doors.
And with everyone "home isolating" right now, perhaps it is a great time to celebrate anything!  So, empty out the fridge, sharpen the bottle opener and get ready to celebrate with your favourite brew.
Check out our ideas of how to celebrate National Beer Day during Corona Isolation:
While yeast has been in high demand, if you were lucky enough to find some you can whip up a homemade beer bread!  While it won't make you giggle, it sure is tasty.  Use a dark stout to bring out the flavour!
While you are baking that beer bread, go even farther and make a complete BEER based meal.  Use extra lager and the kids will probably fall asleep a extra early! 
Plant a victory garden (oh wait… it isn't WWIII) … let's plant a beer garden instead.  While hops can be a fairly aggressive plant, they are easy to grow.  Build a climber to get them off the ground, and once quarantine is over, show off your green thumb to all your friends.  Hops grow pretty quickly, and are a perennial (that means they come back year to year) so you may even have a little harvest by fall! 
Find your German side.  We all know the Bavarians are known for their love of beer.  So this National Beer Day, get in touch with your inner German .  Be punctual when you arrive for dinner, speak loudly, and enjoy your Bratwurst with a side of Sauerkraut.
Or, if you really want to celebrate, Go Big… and make a BEER CAKE.   Created by epic Mother Marybeth Loyd Bock for her sons birthday, this Beer cake… takes the cake!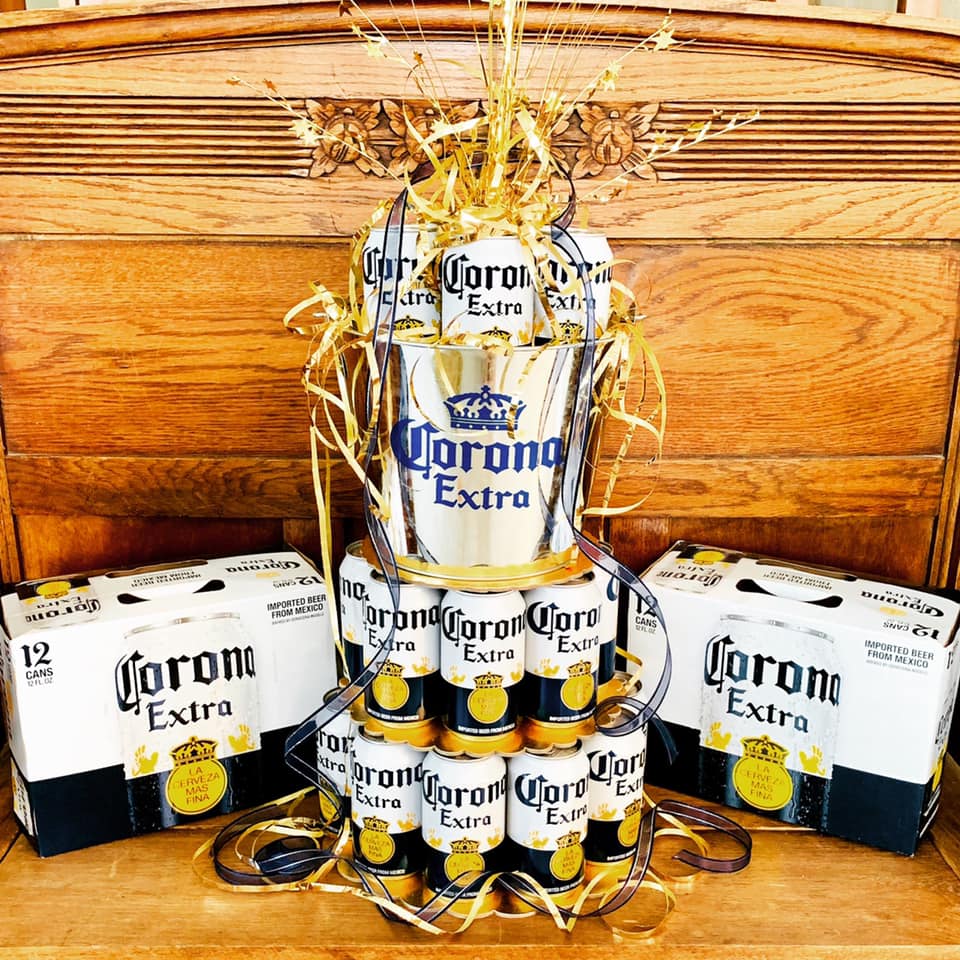 If you are stuck inside with kids, we suggest having a burping competition (adults use beer, kids use pop).  The biggest belch is the winner, and for all you fussy moms, this is a foundational skill we will be teaching the kids!  Consider it chemistry homeschooling.
If you are lonely and self isolating as a single, find some friends to FaceTime and celebrate with.  There is nothing better than chugging beer while sitting in front of one of these crazy zoom backgrounds!
Even if your celebration is just trying some new beer, instead of the old beer, we hope you find a way to celebrate.  We all need to embrace, enjoy and experience any little celebration we can right now.
Disclaimer:  This post was sponsored in part by TOP Agency for National Beer Day.  I was compensated.  All thoughts and opinions are always my own.