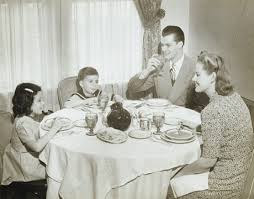 I am overweight. I know this and I hate it but its true.  For the past few years I have struggled with weight watchers, my fitness pal, the 3 day diet and countless weight loss supplements and diet pills. I didn't stick with weight watchers, it just wasn't fun! And the pills didn't work, of course! But the thing is, I keep saying how much I hate myself and wish I could lose weight, but if I really wanted to I could. I think I just don't want to.
I think I have realized that being skinny or even slim or svelte isn't what I truly care about. Even though its what everyone cares about so I should too. But I don't. I think.
I am told to prioritize my life to carve out time for myself to exercise. When I look at my life I think I have my priorities pretty well straight.
My family is my number one. Making healthy meals for them, being there and not out at a yoga class. Eating dinner together every night, even when we have soccer 5 nights out of seven all at different times! Sometimes we all eat at 8, but it's together.  I could jog while I am at a soccer practice, but I don't. I want to watch my son or daughter do their thing, that's more important to me than burning my own calories.  When I get home from work I want to be with my husband, not at Zumba. I want to listen to him talk about his day, and just BE.
So I guess I'm saying I am ok with how I look, because when I look at myself I don't just see me, I see my kids and my husband who value me And the fact that I choose them over flat abs.