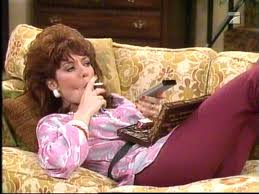 I'm a 'stay at home mom'.
Homemaker.
Call me what you will – but, please, don't call me lazy.
When I made the decision to leave my career – yes, I had one – it wasn't because I was giving up on myself, or my life. I was making a conscious choice staying home to be with my children. It was the best decision for them, for me and my partner – the end.
My choice to stay home was not an automatic judgment against women who chose to go back to work, although many suddenly felt that they had to justify their working status to me. "You know – I'm a better mom if I work" they'd say. Hey – I get it! I probably would be too!
So, for the record, I have never, nor will ever judge a working mom. I truly believe that we should all live in awe of one another.
All I ask is that working moms don't judge me.
Simple, right?
When I made the decision to leave work, I received both heartache and support from colleagues, family, and friends. My best girlfriends, all successful women in their own right told me what an exciting adventure this would be for me, and that I would enjoy the 'hardest job in the world'. (I find that condescending, by the way, it is actually a pretty nice gig) They admitted that they couldn't do it, but were happy I was.
Time has since passed, and my choice is no longer a topic of conversation.
I found myself with family in town and some built in childcare. So, I headed out for 'after work' cocktails with a friend. My girlfriend, who is currently involved with a recently divorced man, was complaining about the amount of support he was ordered to pay his ex-wife. The ex-wife had stayed home with their sons for 15 years while he travelled around the world for business. During my girlfriends rant, she spewed "I've been working all of these years, earning my way, paying for daycare, paying my bills – and his ex-wife just sat on her ass. Now she gets all that money?"
I was silent.
I know that this was not about me. But, I am smart enough to realize that my good friend, whom I love, has some real feelings on this issue.
"What a bitch" I responded, testing the waters.
"A lazy bitch" she answered.
Her phone rang. It was the daycare – my girlfriend's ex was late for pick up. She had to go.
She tossed in $20 and ran to her BMW. I sat there enjoying a rare moment to myself, and just smiled.
This lazy bitch was going to order another round.