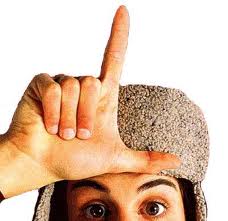 I recently came across a written piece about a bullying situation online from a somewhat famous blogger. Her reputation is that of a funny and pretty accurate source on most current events and other pop culture stuff.
So, you can imagine that I would be less than thrilled to see her most current reads with no known source or link attached to it.
I'm sure if you follow a few bloggers online, you can figure out who it is. And make all the comments you want about me being a jealous little bitch with an eighth of her readers but I FUCKING CHECK MY SOURCES. I link to my stories. I will check and double check news reports and I will promptly and happily send you the link if it's not already embed in my post. But trust me, that fucker's embed.
I'm a writer. I may not be the best at speaking eloquently or using 5 star words to get my point across but I'm a writer who does their readers a favor. I make it a priority to get the correct information to you. I do it out of respect. I do it so you may share my posts to others. I do it because it's the right thing to do.
Don't make other bloggers, especially "mommy" bloggers, continue to have this shitty reputation of not being real writers. Of not checking their shit before hitting publish. To some of us, this is our job, our livelihood and our passion. We take it seriously. We want a reputation of being funny and poignant and newsworthy. We love it.
Stop shitting on my "little hobby" that puts food on my kid's plates. I'm proud to be a blogger.
Four words: Check Your Sources. Bitch.