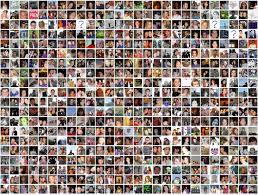 I am an avid Facebooker… more so than a Tweeter on Twitter (I can't keep up with all you overachieving Twits). Active on Facebook since 2007, we've come a long way baby. But not quite far enough. Here are my five favorite kinds of posters.
Do you recognize any of these folks in your newsfeed:
Nosey von Nosenstein
If your post starts with, "I know it's none of my business, but…" just stop right there. It's not your business. Shut up.
Judgey McJudger
You know the type… makes broad statements about just about anything and how he/she would NEVER do that! (Most likely found giving parenting advice and have neither birthed nor raised any children). Asshat!
Vague MacVaguenizer
A friend recently drew this type of poster to my attention. You know the type, he or she just puts something out there, something that seems rather daunting but doesn't give you the full story. Come on, Vaguey, I want to read your drama. Why do you think I'm on Facebook? Ain't nobody got time for vagueness… spill it.
Needy Needster
This type of poster is just fishing for your pity/support/inquiries into his or her state or health or whatever it is that has come up as today's disastrous occurrence in their life. Do you bite??
Overshare O'Sharedtoomuch
If your post is a picture of a body part: Don't put your boob on Facebook. I don't care if there is a child being nourished at the end of it… I don't want to be subjected to that shit. (Let's not start a discussion on the benefits or drawbacks of breastfeeding, please.)
Honestly, Facebook would be very boring without all of you. So keep it up, you entertain me and sometimes educate me (that you can't spell).
However, I could do without your breastfeeding pictures. Seriously. Unfriend!
Do you recognize any of these "characters" in your Facebook newsfeed? Do you have any to add? I'd love to hear about them (I got time for THAT)!