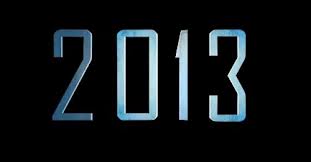 I have never been one to make resolutions, I mean, what's the point in setting yourself up for failure so early in the year..it's hard enough to get through the miserable dreary months of winter without adding pressure and guilt to the mix. So, this year, I have decided to watch more television. Yes, that's it. It's a simple, measurable and actionable goal and with 3 TVS, a DVR and tons of quality programming coming off of Xmas break (the bachelor anyone?) it makes this resolution an easy one to keep. Check and check!
I also resolve to never, ever, ever post, share or like another inspirational quote on Facebook. That is so 2012 peeps…I mean, what happened to original thoughts and all? Heck I'd even rather see pics of animals in drag, at least I get a chuckle out of that.
So here's to a great year of Downton Abbey, Walking Dead, The Bachelor and even a bit of hockey. Here's to keeping it real (and original) in 2013…..