Much like many of you, the past two years seem to be a bit of a blur.  Aside from the obvious fact that I am two years older,  and my children have moved on to a whole new stage of being, I have a hard time remember what we actually DID in the last 24 months.
I feel a whole other level of tired.  Drained and exhausted. But the world has opened back up again, and the house needs to be cleaned and the teens driven to all their exciting things… and all the while Im trying to shake off the last two years of fatigue and overwhelm.
But it's time, isn't it.    Time to get back and rolling, find the hustle, work on the motivation… and perhaps with a little bit of help, since that morning cup of coffee doesn't seem to be working any more.
Sugar filled energy drinks are not my preferred choice, Naked Fire shots are fitting the bill to give me the "kick in the pants" I need to find my 2019 self (you know, the younger, more optimistic, goal focussed self)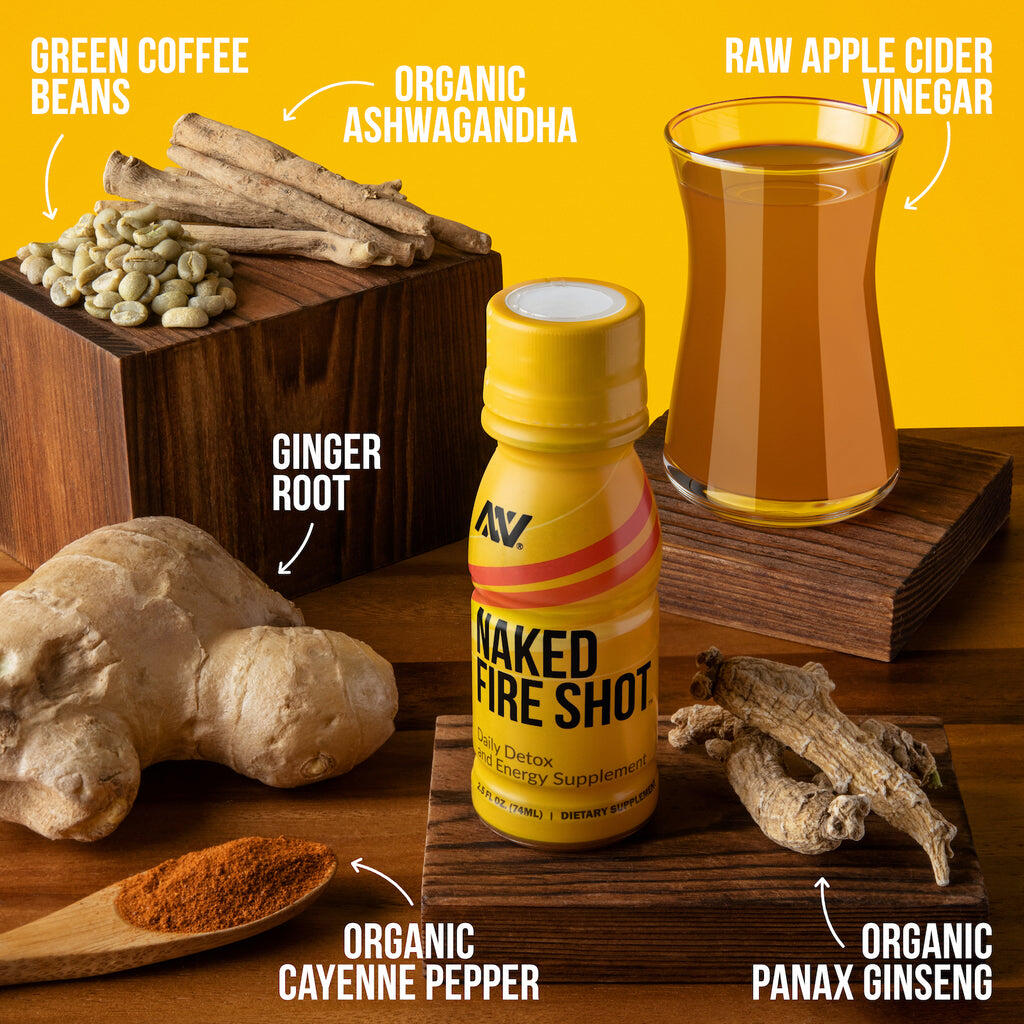 Made with raw apple cider vinegar, ginger root extract, and organic cayenne pepper and with the much needed added caffeine from green coffee beans, you are  provided a steady boost in energy, alertness, and focus without the jitters or crash afterward. Organic Panax ginseng and organic ashwagandha are added for improved short-term memory, and more clarity and calmness when stressed.*
And, fire shot it is!  This one serving with light you up from the inside out, literally!  That little "kick of cayenne" gets your heart pumping and prepares you to tackle whatever the day is going to throw at you… even it if means battle the local swimming pool car park.
Being on the "edge of 50" I am tired of not having my youthful energy anymore, and I also have enough wise woman attitude to try things to try and find it again. I am tired of being tired, and bored of being exhausted… I am ready to get back to whatever life was life "before" and start finding a new passion for the world as it is… even if I am a little terrified of what it has become.
And hey, if one daily dose can give me the energy to walk the dog AND hit the local winery with the girls that night… I'm in!  Naked Nutrition has nothing to hide, and choices for a huge range of goals and priorities.. and I'm down with that.   Take their online quiz and get 20% off your first order!  And then… go tackle that to-do list mama!
This post is a sponsored post, but all thoughts, content and narratives are our own.