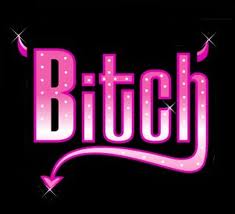 Wanting to tell people what I think and what I actually say to their faces – MILES apart! Oceans.. Galaxies even! I SUCK at it! Honestly my kids are more blunt than I am. But this could be my chance to finally BE out there.
When I was asked to write for BLUNTmoms I initially thought I couldn't do it. All my inner thoughts and opinions out there for the world to see and for 'randoms' to judge me! Nah – you're ok thanks! See I hide behind a lot of smoke and mirrors as it is! I dye my hair, I tell everyone I'm insanely happy (only those close and near know me better), I am always on a diet but eat crap at 11pm every night because I'm starving! I care too much about what people think about me rather than what I think about myself. I hate my job, boobs, lack of dress sense and moles. Oh, and I actually do believe that I will win the lottery one day and that Angels do exist! (Yup – I'm that person)
However, I do know that in my deepest, darkest most secret soul I am a total bitchy kick ass super hero, it's just that somewhere along the road I have lost confidence in myself. Taking a step back from it all I realized that BLUNTmoms is actually my catalyst (secretly perhaps) to getting it all off my chest, be mean, inappropriate, piss people off without them ever knowing that it was me with those opinions and saying how I see it. So my chance 'To BE, or not to BE', I most certainly will Bitch Explicitly with and without my mask on. Problem is, I might not shut up! Shiiiiiiittttttttt Here goes nothing (everything)…….