1. The 10 Milestones Every Toddler Should Hit by the Age of 3 (The 5th Milestone Is Shitting in the Community Pool)
2. Five Innovative Ways to Get Your Baby to Sleep Through the Night (The Second Way Isn't Even Medically Advisable!)
3. The Most Important Photos in the History of Photography (Numbers 1 to 20 Are Cute Cats! Number 21 is Extremely Violent! Number 22 Is a Baby!)
4. 100 Fun Snow Day Crafts to Create with Your Kids (You'll Want to Cut Yourself by Number 12)
5. Ten Things You Should Never Say to a Woman Before She Gives Birth (Hint: Rectal Prolapse)
6. The 19 Most Meta Listicles Ever Written (Number 6 Is THIS LIST!)
7. These Acts of Kindness Will Restore Your Faith in Humanity (Your Face Will Melt Clean Off When You See a Goat Befriending a Mouse with No Legs)
8. The 50 Worst Movies of All Time (Not Counting Whatever Your Kid Has Been Playing on Repeat for the Entire God-Damned Summer)
9. Go from Mummy Tummy to Six-Pack Abs with These Easy Tricks (Family Stomach Bugs Are a Bummer, But Puking Really Works the Core!)
10. Twenty Meals Your Toddler Will Love (All of Them Are Macaroni)
11. The Top 900 Most Dangerous Toys for Children Under the Age of 5 (You May Already Own at Least 812 of Them, Mom!)
12. Seven Caffeine-Free Pick-Me-Ups (#3 Is Don't Have Kids)
13. The 7 Breakfast Cereals You Have to Eat Before You Die (Three Words: Cinnamon Toast Crunch)
14. The Best Wines to Pair with Your Lean Cuisine (Ladies, You Will Never Think of Your Salisbury Steak the Same Way Again)
15. The 9 Types of Friends Who Will Ruin Your Life, According to Science (#7 Keeps Offering You Oxycontin, but #8 Sells Pampered Chef!)
16. The Six Least Family-Friendly Pets (Read This List Before You Run Out to Buy a Pregnant Spider!)
17. Ten No-Fail Tips to Help You Land a Husband Now! (Because Diamonds Are Forever, Unlike Your Eggs)
18. Our Favorite Uses for Butter Outside of the Kitchen (You'll Never Put on Skinny Jeans the Same Way Again)
19. Thirteen Uses for a Giant Cardboard Box (Why Recycle It When You Can Pass It Off as a Toy to Your Dumb Kid)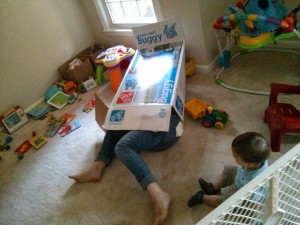 Get ready to be the the most fun mom of all time!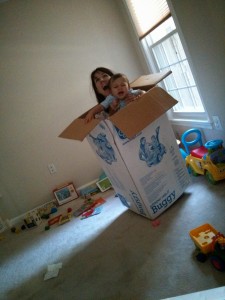 NAILED IT!
20. Sure-Fire Signs That You're About to Get Canned (Find Out Whether Reading This List at Work Is One of the Signs!)
21. The Best Toddler Scraps to Eat When You're Too Tired to Make Your Own Lunch (That Half-Chewed Chicken Nugget Sure Looks Good)
22. 19 Ways to Surprise Your Wife Tonight (She'll Literally Pee in Her Pants When You Jump from Behind the Shower Curtain!)
23. 9 Times When Elmo Taught Us How to Forgive (Because That Zoe Sure Can Be an Asshole)
24. The Eleven Most Embarrassing Calls You'll Make to Poison Control (If It Says "Jelly," the Kids Will Eat It)
25. 50 Contradictory Parenting Trends You Need to Try RIGHT NOW (Because You're Not Really Parenting Unless You Feel Tired and Confused)
(This post first ran over on Welcome to the Bundle.)
About the Author…
Jessica Rapisarda wanted to be Donna Summer when she grew up. So, naturally, she studied poetry. Failing to make bank as a poet, Jess gave in to motherhood, humor writing, and snack chip addiction. She blogs about parenting, guilt, and other redundancies at Welcome to the Bundle. You can also find her on Facebook or follow her on Twitter.