I don't let my kid tell me what to wear. Why would I bother to take advice from someone who has 5 minutes worth of life experience under their belt? I had this same reaction when I heard that some 20 year old wrote up a list of 24 things women over the age of 30 should stop wearing. She said, and I quote,
"By age 30, women are expected to be a little more mature, and they should dress like it too."
Oh, honey. When I finally managed to stop laughing and finished getting my kid dressed, I decided turnabout is fair play…
Here's a list of 24 things women UNDER 30 shouldn't be caught dead wearing, written by someone with 30+ years of experience.
24. Graphic tees and pants
Source: Amazon
Graphic tees are for conformist kids who ironically think they're being all sassy and rebellious, but who really are lazy to lift their faces from their phone and notice how conformist they're being. And let's talk about those demeaning yoga pants you wear that have things like "JUICY" written on the bum. Text like that calls attention to an asset that may look great now but does nothing to enhance a guy's appreciation for things that won't start sagging out of shape in the next decade, like your mind and personality.
23. Bedazzled anything
Source: Amazon
Honey, we hate to break it to you, but bedazzling is a horrible trend that started in the 1970s and NOT the early 2000s as you seem to think (we know history isn't you young un's strong point). Don't believe us? Go ask your grandmother. She's probably wearing a bedazzled top right now because that shiznit is in for the new age of granny; floral pant suits are now out.
Old stuff doesn't "come back in again." It never left, and it belongs to us. You aren't old enough to have an attitude that reflects things like this shirt anyway. Go invent your own fashion trends.
22. Blue Eyeshadow
Source: Sephora
You're wearing two inches of black eyeliner right now so you can look like Cleopatra, and you have the nerve to try and say blue eye shadow is done?
21. Victoria's Secret PINK
Victoria's Secret is actually one of my favourite places because (advertising aside) shopping with them is always a powerful, body-positive experience and has been for decades. Here's a newsflash for you: The Pink stuff by and large is marketed at the YOUNGER than the 20+ demographic. You think grad students wear PINK? You're too old to be there, too.
20. Leopard Print
Only a woman older than 30 has the sass to wear something as bold as leopard print and the confidence enough in who they are as a human being to pass it off.
You under-30s have barely begun to figure out your arses from a hole in the ground, and therefore do not have the assurance of their place in life to pull off a bold kitty print like us fine-ass cougars.
19. Sparkly Pants
Source: Polyvore
Sparkly pants are a crime against humanity in general, and nobody should wear them. Even on New Year's Eve… Even if they're Elton John.
18. Oversized Sunglasses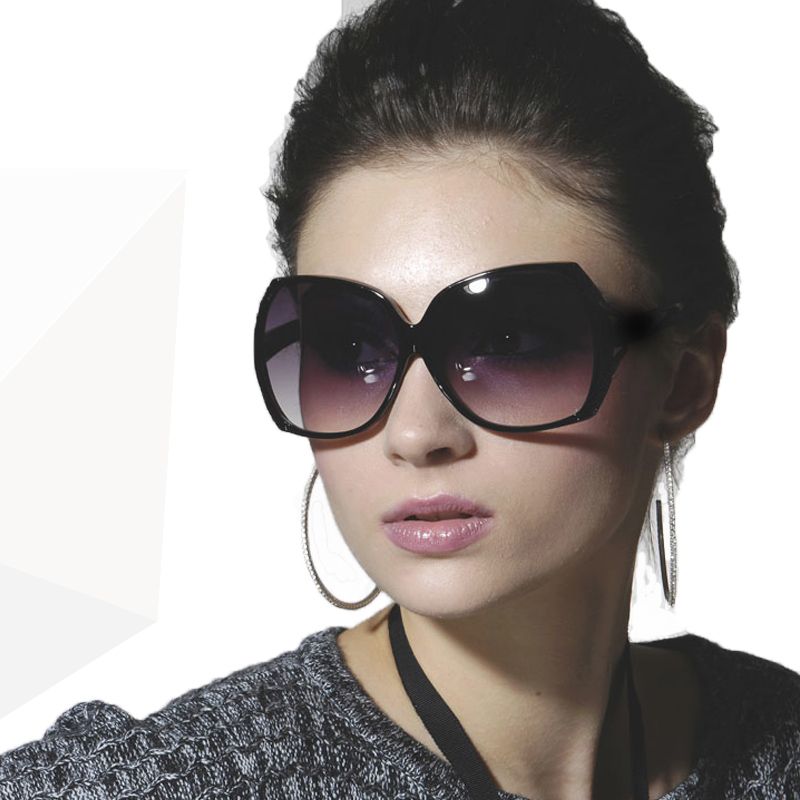 Source: Dhgate.com
The 20-something fetus implied that oversized sunglasses aren't for the mature. But here's the thing: when you kids wear them, you look like you're three years old and stole yo' momma's sunglasses. When Betty White wears them, on the other hand, she looks like a mothafreakin queen.
See leopard print and the personality thing. You just ain't old enough to pull that look off without being laughable.
(Just because you don't hear us laughing doesn't mean we're not doing it.)
17. Funky and/or Non-matching Socks
At 19 years old, I was married, living on my own, and had a full time job. I wouldn't have been caught dead wearing mismatched or funky socks professionally when I was 20, and neither should you.
(Perhaps this is why you're having trouble finding work, dear).
16. Hoop Earrings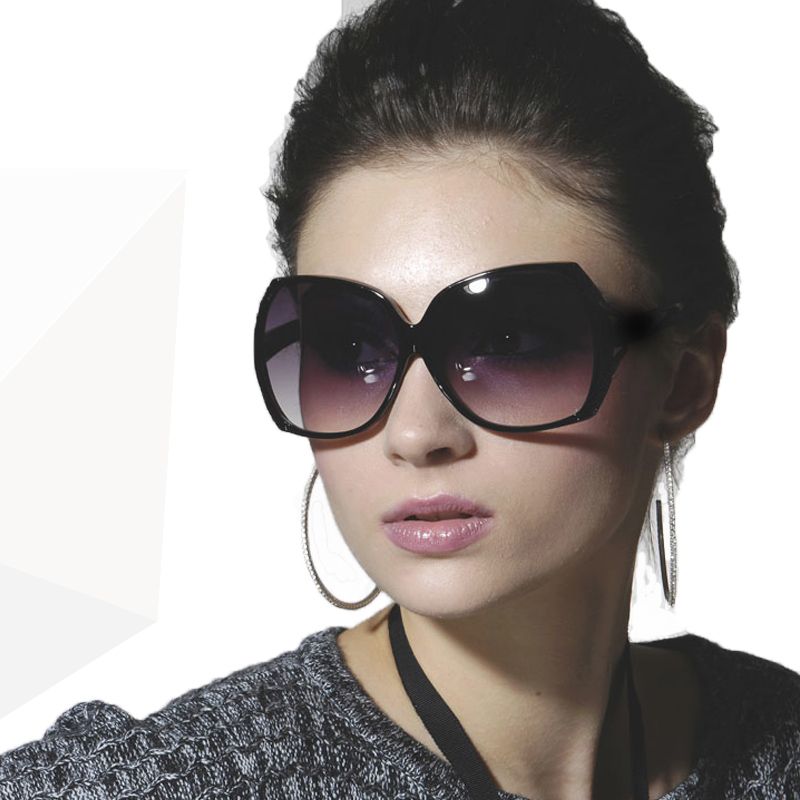 Source: Dhgate.com
Yeah, I used this image again. You know why this image is great? Because it clearly demonstrates that bold items such as oversized glasses and giant hoop earrings are something that young people use to try to look… our age.
Mature. Wise in the way of the world. It's not a look for kids just out of high school.
15/14. Furry Boots and/or Furry Anything
Source: Ugg
I can't imagine why anyone would spend money on these; they're unpractical as heck. I think you made this one about 30+ people wearing these things up, 'cause I can't even find a photo of a celebrity wearing them. I won't even deny you the right to wear them.
You wanna look like an idiot wearing oversized lucky rabbit's feet, go ahead and be my guest.
13. Tube Tops
Source: Lane Bryant
You must be this mature and body confident to pull off a sexy tube top without looking like you tied a garbage bag above your tits and are now trying out for Girls Gone Wild.
Hey look, she's wearing hoop earrings…
12. Short Dresses
We don't have to bare all to look sexy? Damn skippy. Girl child, neither do you.
11. Mini-Skirts
Source: H&M
"By this age, women should know it's always better to leave something to the imagination." Fine. In fact, I'm of the opinion (and so are many guys) that leaving something to the imagination is actually sexier. So are you going to follow your own advice, chica?
10. Woman Overalls
Source: Amazon
This look wasn't that great even when I was in high school and Kurt Cobain was trying to make overalls "cool." It should apply to everyone over the age of 5, not just women 30+.
9. Crop Tops
Source: Stylish Eve
Even if your bod is bangin', letting your gut hang out is so 1960s.
8. American Eagle / Trendy jeans
Aren't you all supposed to be hipsters now? They're kinda vintage looking. But they're super trendy, which means it's too mainstream to be cool. Or is it trendy because they're not cool? We're confused. They fit great, however. Maybe you should leave them to us, since we are the ones that can afford them.
7. Booty Shorts
Source: Amazon
You don't know at what age it is acceptable to let your booty hang out? We don't either. Apparently Jet Blue doesn't think it's appropriate at any age as well. Save them for laundry day and loafing around the house unless you want to be banned from certain public areas and transportation.
6. Old Sneakers
Putting trashed / vintage sneakers with your $300 trendy jeans is an artlessly contrived fashion statement that clearly states you have no idea who you are or what you want to be; you just do what the fashion and Instagram people tell you is cool. Which makes you uncool to anybody who has their own spine and opinion on things.
5. Cheap Bras
Boobs of EVERY age deserve a bra that fits correctly.
4. Glitter Eyeshadow
Source: Mac
Let's be real. Nobody can pull this look off outside of Halloween and New Year's eve.
3. Platform Flip-Flops
Source: Ali Express
These Franken-flops are an abomination and whoever came up with them should be institutionalized. Nobody actually believes these things make you look taller. They only make you look like a miniature human on ugly stilts.
2. Abercrombie & Fitch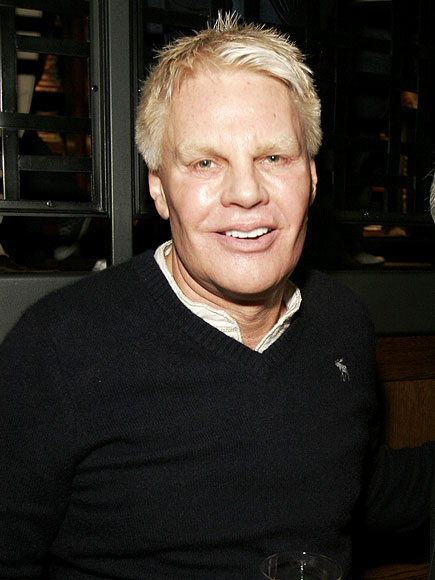 You want to be associated with this mug who ironically brags he doesn't want fat and ugly people wearing his clothes and then charges you a ridiculous amount of money for a tiny piece of cloth?
1. Scrunchies & Other Hair Ties
You're too young to know this yet, but the Scrunchie is the saviour of the mom sanity. This was a genius invention made for women to keep their hair out of their faces, out of food, and out of the hands of grabby toddlers. It's the quick-save when you are racing out the door to get your kids to school so you can get workout in before you shower for the day.
You have an hour to blow dry and style your hair every day. Enjoy it.
This belongs to us.