As with most things you don't pay attention to, I didn't realize my relationship with my husband was hitting a bump.
Over the past 15 years we have had our issues. We were married after a short 9 month romance, an urgency to formalize our relationship because of immigration laws. We spent 6 years getting to know each other, growing up and making mistakes before we had our first child.  From then, the majority of our energy was spent raising a family.
We had been through the hard times, that nasty period between year 7 and 12, and I had thought we had come through the other side, ready for a lifetime together on a smooth road.
But year 15 came around, and things changed.
Our kids had become independent.  They needed us less intimately than they had before, and while my husband and I were amazing partners, we were perhaps lacking in the "friends" department.
We parented together, and were passionate lovers. We could tackle projects and plans around our farm, and enjoyed many of the same hobbies and activities.
But, I don't think we were having any fun together.
I mean, we would laugh. A lot.  Us and the kids.
And when we travelled, we would have amazing adventures, as a family.
But the two of us, alone, together, somewhere other than home…. it felt, awkward.
Uncomfortable.
Foreign.
See, my husband is fun. He is outgoing and adventurous. With our kids, he is the one that is always creating the excitement. Always up for activity.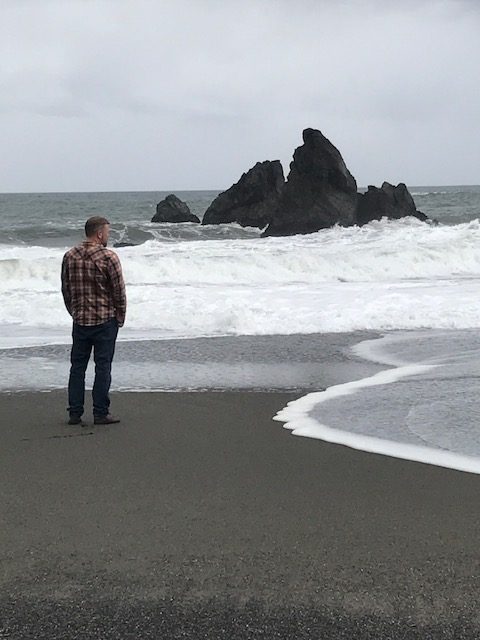 I am a safe harbour.
And as much as he loves me, I doubt he would ever describe me as "fun".
And I started to worry.  I worried about what would happen when the kids did leave the house. Would there be a relationship left between my husband and I that would sustain us for the next 40 years?
Would we be able to find our commonalities, outside of our daily life, to create enough adventure for him?
I decided that the best way to reconnect and find our fun and friendship was to spend time away, just us. No kids, soccer practices, half rushed meals and grunts at each other from behind our devices. I was hoping that by removing us from home, we could start renovating the foundation we had built over the last 16 years.
We started off in San Diego, then came a trip to Jamaica, and, just recently a pop down to Sonoma, California Wine country.
We stayed at the Applewood Inn, Bed and Breakfast.  I can tell you that the private hot tub on the patio outside our room was the perfect venue for quiet reconnection.  There were days of wine tasting, and even a couples massage. We rediscovered our love of sitting down to a leisurely breakfast each day and filled our bellies and hearts.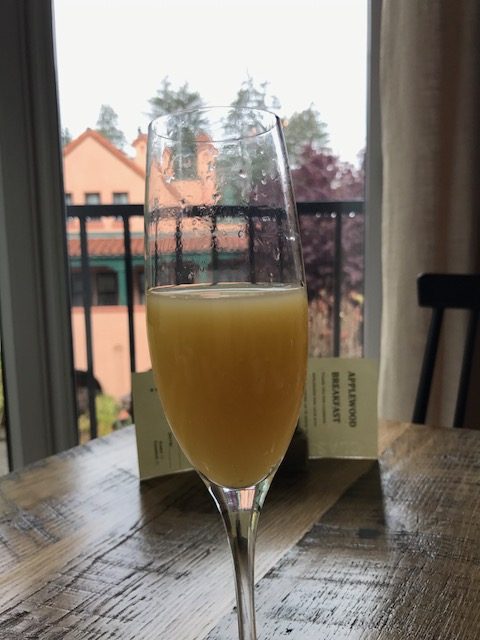 We stayed 3 nights, explored the countryside, and ate our way through the local food. A romantic trip through Sonoma was exactly what we needed.
But more importantly, we had fun.  Maybe not the same kind of fun we had 16 years ago, but I have felt during these last trips that we are starting to re-create our interests.
I had forgotten, in all these years of worries, that it wasn't just ME who had changed. He had too.  Our energy levels and interests are different than they were in our 20's, and while I was concerned that he would find me boring, he had his own worries as well.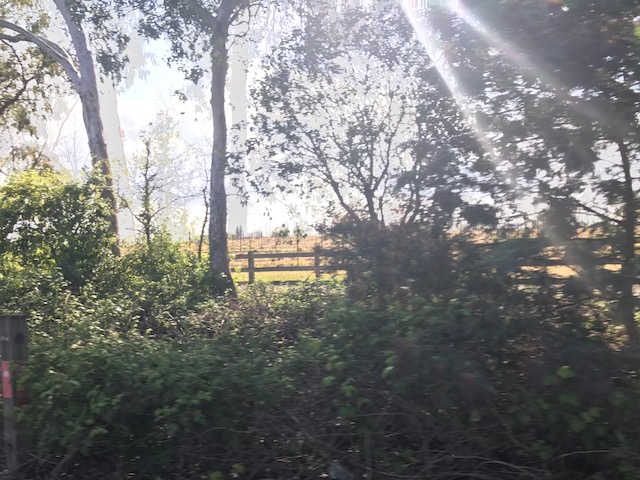 We did make it through the rough parts, and by taking time and facing our more mature selves, we have been able to start preparing ourselves for life on our own, sans kids.  We are making new rules for our relationship, even if it means going to bed at 10pm, tired from a day of travel instead of partying into the night.
We want something different now, and by investing time into each other to explore what that is, I think we may just see the next 40 years through, hand in hand.
Check here for more details on our trip!