If there is one thing that Emily Pinnes loves, it's pockets….especially if they are attached to a buttery soft pair of athletic shorts.
In the Summer of 2020, 28 year-old Emily Pinnes channeled her energy into working on a project geared to solving a common fashion conundrum for women: a lack of pockets or bad pockets. 
Emily started Double Time with the goal to create functional and inspiring clothing to empower women. Challenged with her own experience of bulky fanny packs and awkward workarounds, Emily had the vision to create a pair of shorts with deep pockets that women could not only run in, but also could embrace for yoga, lounging, biking, and other adventures. 
The Every Short, which was launched in Spring 2021, is Double Time's first product to be released from the female-owned and operated company. These military-inspired shorts are as aesthetically pleasing as they are practical – a touch of feminine flair in navy green and pale pink and donned with not one, but three different sized pockets. 
Yes, pockets! 
"3 functional pockets – 2 of which are secured by durable concealed zippers – and all big enough to store an iPhone!" Pinnes commented about the high-waisted bike shorts.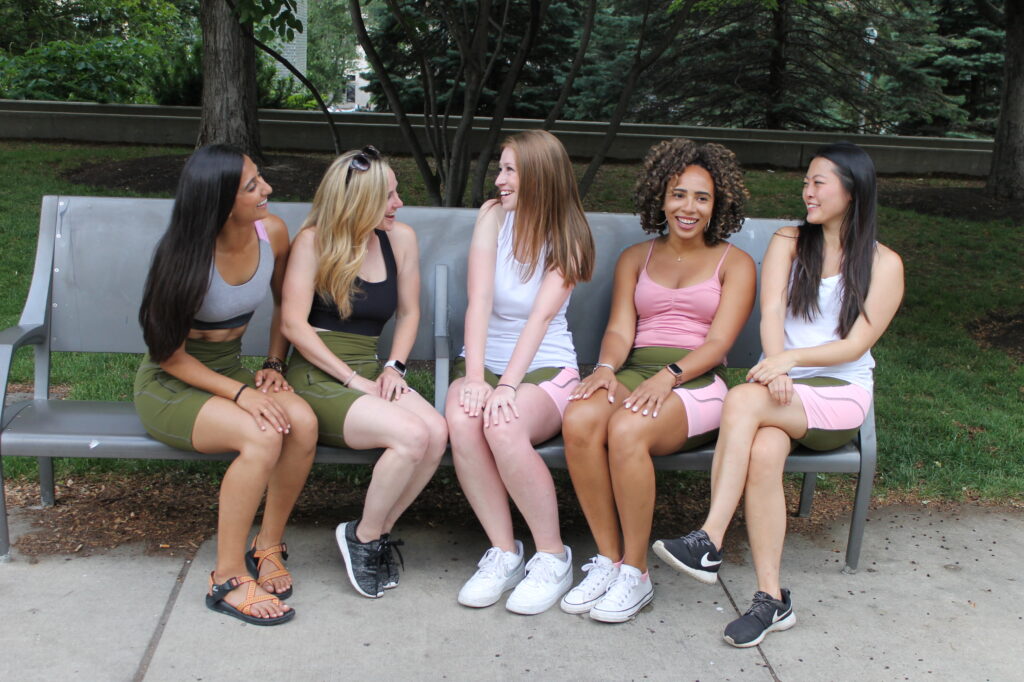 Customers of The Every Short rave about the softness and functionality, which they also boast about over on the company's Instagram page.
Double Time isn't just making incredibly cute bike shorts with pockets – this startup is committed to sustainability by making The Every Short in Los Angeles and being ethically sourced. To keep inspiring women and to give back, Double Time donates a percentage of sales to women's empowerment organizations. Right now, Double Time partners with two organizations – the Myna Mahila Foundation and Nerdy Girl Success – to continue to make a positive impact on the lives of women worldwide.
It started with a challenge and a big dream for Emily. "I aspire to enable women to focus on what truly matters."
And now she is crushing goals and being an inspiration to women. 
Want to get your hands on a pair of The Every Short? Check out the Double Time website and for all BLUNTmoms readers, use code MOMS for 10% off your order! 
This post was sponsored by double time and we have received products or compensation in exchange for our honest review of their product.