My Husband and I are hardcore travellers.  We have done trips to Bali, trekking in Peru, extended travels through Australia, backpacking around Europe.  We hosteled, camped, and (once or twice) even slept on a park bench.  We went with the belief that eating the local food only made you stronger (even if its guinea pig) and that with 20$ and a passport, the world was yours.
And then we had kids, and turned 40.
Hostels, backpacks and mystery meat on a stick becomes more challenging when you are dragging around kids whose main source of sustenance is a package of fishy crackers.  The excitement loses its shine when you hear of kidnappings and tourist murders, and as those kids turns to teens, and start toting homework, and gear, the need to adapt becomes apparent.
But, holding on to our "DIY" attitudes, we shifted from adventurer to self catering, figuring it was the "meet in the middle" as we aged and continued to breed.
Cue vacation day 1 as we are loading on groceries into the rental car, navigating the streets and paying for parking at the beach.  Cue vacation day 2, as mom washes the dishes, and prepares the family dinner. And so on.   Day 1 after we arrive home from vacation Mom and Dad finally have a chance to sit down and catch a breather….. albeit they do have a suntan, but their stress levels (and credit cards) are maxed from this "enjoyable family vacation"
It was one time we tried self catering with our kids, and while it was great to "explore" it was challenging ensuring everyone had a chance to do what they were passionate about, and getting off the "beaten path" sometimes meant driving down dark roads with your kids huddle in the back trying not to make eye contact with the guy on the side of the road holding a machete.
We got soft. And our kids safety was a priority, and the immortality of our youth was a distant memory.
And we became all-inclusive.
We are 10 days home from a week at Beaches Turks and Caicos. Our three kids joined us (ages 15, 12, and 9) and we are all still riding the relaxation high of a vacation.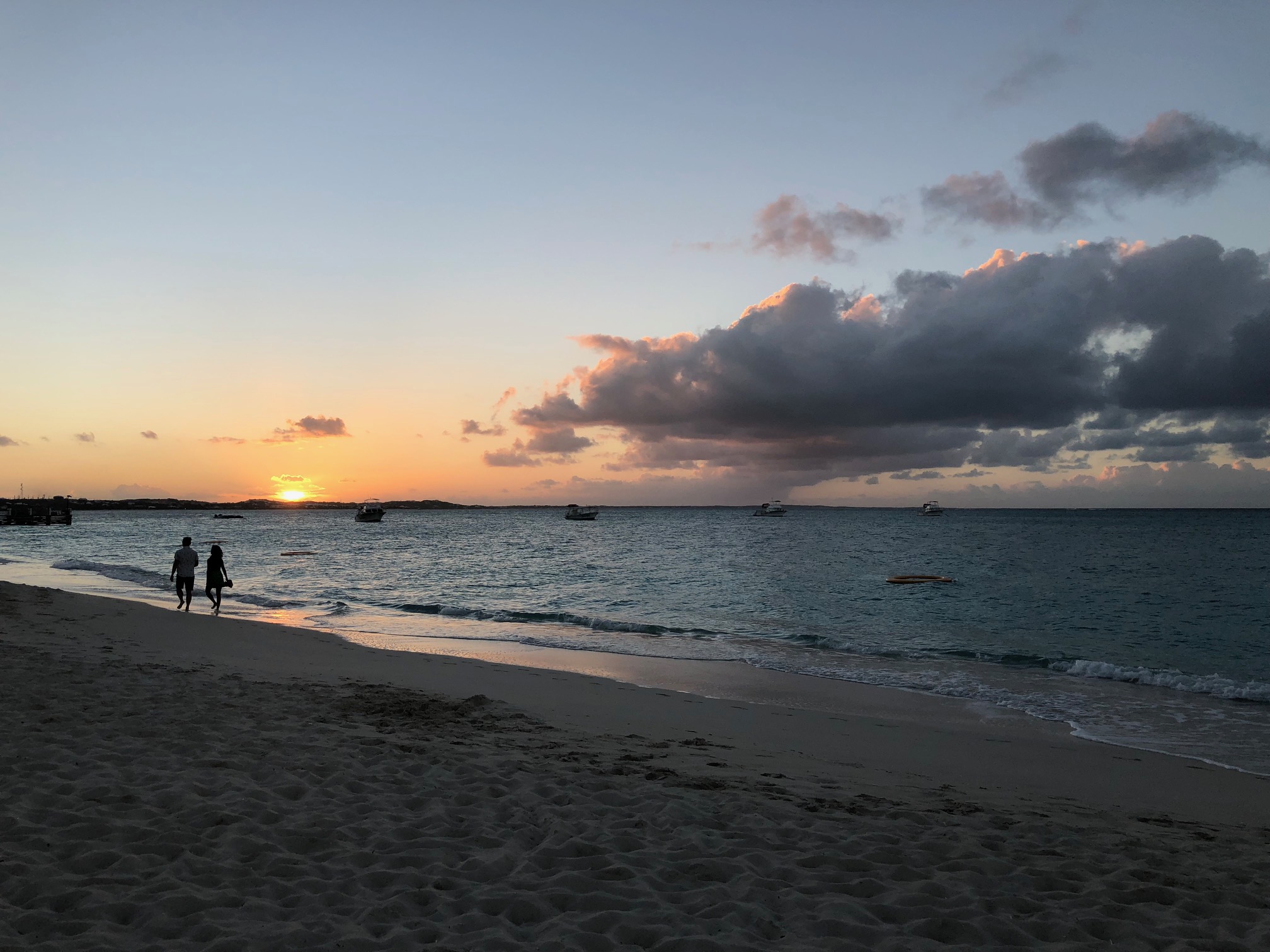 The kids did what THEY wanted, safely!  They went scuba diving (included) used the surf simulator (included) ate copious amounts of mac & cheese (included) and ice cream (also included)  Hubby and I drank pina coladas (included) pool side, or beach side (also included) after sailing (included) and sleeping a solid nights sleep with the air conditioner chugging away (yes, included)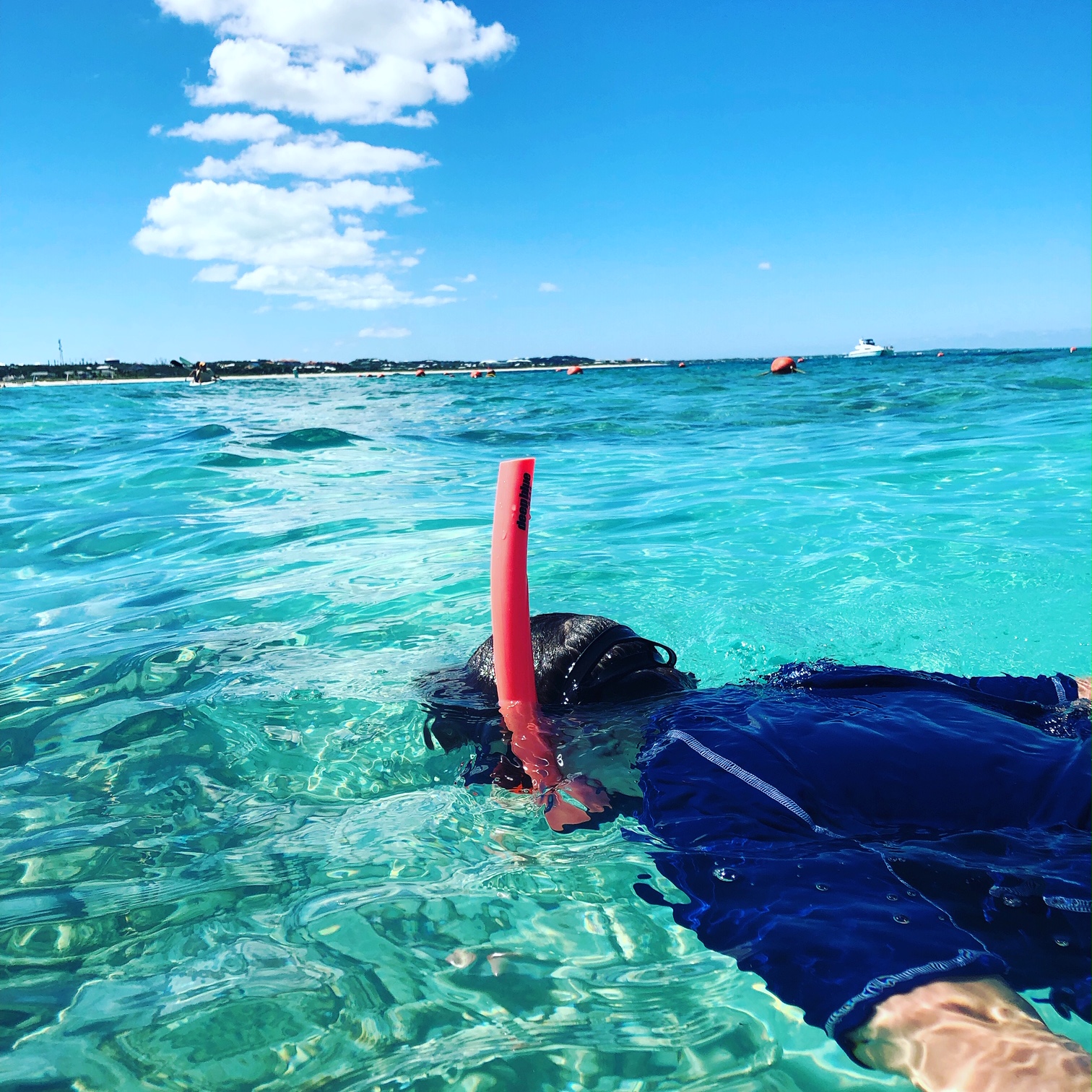 We spent a total of $350 American dollars that week (2 discover scuba courses, and multiple purchases of sunscreen) after booking our vacation 6 months ago and paying it off completely before we went.
We ate at a different restaurant every night. We lunched at various places, sometimes together, sometimes individually. We sent the kids off to a teen disco at night, while hubby and I sipped champagne under the stars.
As a mother of 3, in a family of two entrepreneurs, we had a VACATION.  All of us, each one, in our own unique way.
I am getting pretty close to 45 years old, and while I still have adventure in my soul, my body wants a soft bed and a good night sleep. My mind wants to know my family is safe wherever we choose to travel, and when I am on vacation, I want to shut my brain off, say YES to my kids, and let my soul enjoy the pleasures that come from our family being together, no soccer practices, no work emails, no helping with math homework, but just US. And the beach. And endless ice cream.