According to ancient Greek philosopher Plato, necessity is the mother of all invention. Let me tell you, nothing drives necessity quite like having a child. Before I had a baby, I couldn't have invented an original product if my life depended on it. 22 hours of labor later, I found myself sketching out designs for revolutionary diapers and some sort of adult bib that would keep me from dropping crumbs on my baby's forehead.
I recently spent a week meeting the people behind the latest crop of really cool inventions. Unsurprisingly, they were all parents. In the long hours of rocking the baby, waiting in the school pick-up line and shuttling kids from one place to another, these parents dreamed up revolutionary new ideas that are changing the world. Read on to see how they've put them in action:
Mamanet (Ofra Abramovich)
If kids can play in school sports leagues, why can't mothers? This is the question Ofra Abramovich asked herself. Like many moms, Abramovich was over-worked, overstressed and under-spending any time on her own physical and mental health.  She wanted to find a physical activity that was accessible to all, fun and sociable. The answer: catchball, an easier version of volleyball. Regardless of their age, background or physical fitness, moms were invited to join together in teams at their local schools, and then to compete against one another in the same way as their children were doing.
Since the start of her first team in 2005, Abramovich has grown Mamanet to cross the globe. This year, she presented the game at the United Nations as part of their world peacekeeping activities, and personally opened the first match at the UN International School in New York. If you're interested in starting a Mamanet team at your school, you can find more information on their website.
Mifold (Jon Sumroy)
Carpools are lifesavers for busy parents, right up until it is your turn to try to cram 3 carseats into the back seat of your car. When Jon Sumroy realised how often his own children were riding around Manhattan in carpools without being secured in a carseat, he knew he needed to find a solution. He needed a car seat that was portable, light weight, would fit in a backpack…oh, and it needed to be as narrow as possible. What he needed didn't exist. But that didn't stop him.
Jon threw out every existing preconception of how a car seat should work and started from scratch. The car seat needed to do one thing – make the regular car seatbelt hit a child at shoulder height. Every car seat on the market did this by boosting the child up to adult height. "What if I brought the seatbelt down to the child's height instead."
The end product is revolutionary in concept, simple in design and comfortable enough that my own children fight over ours. It is a parent's dream come true, and therefore not surprising that Sumroy managed to raise over $2.5 million in crowdfunding to turn his idea into a reality. Find out where you can buy a Mifold on their website.
Bosco App (Enon Landenberg and Esther Liebersohn)
Want to self-induce heartburn? Give your kid a cellphone. Parents Enon Landenberg and Esther Liebersohn were all too familiar with the online social pressures modern kids face. Handing a kid a cellphone and hard to monitor access to the internet is a huge stress for parents. They knew what was needed – a monitoring tool that would give parents enough information to be able to intervene if necessary, but still provide the child with sufficient privacy. They gathered some of the best tech minds in the business together and produced the app Bosco.
The Bosco app has two parts – Bosco Parent and Bosco Child. The Bosco Child app goes on the child's phone, prompting a transparent conversation about what and why you are monitoring and reassurance that they still have privacy. The Parent app is a treasure trove of insights: from mood monitors to inappropriate content warnings to location and sleep tracking. Parents can't see what their children are posting or searching unless it is offensive or inappropriate. The app also gives warnings when there are dramatic changes in social media activity. A sudden drop in friend counts might be an early warning of online bullying. The app is available now for beta testing in both the Google Play and Apple App Store.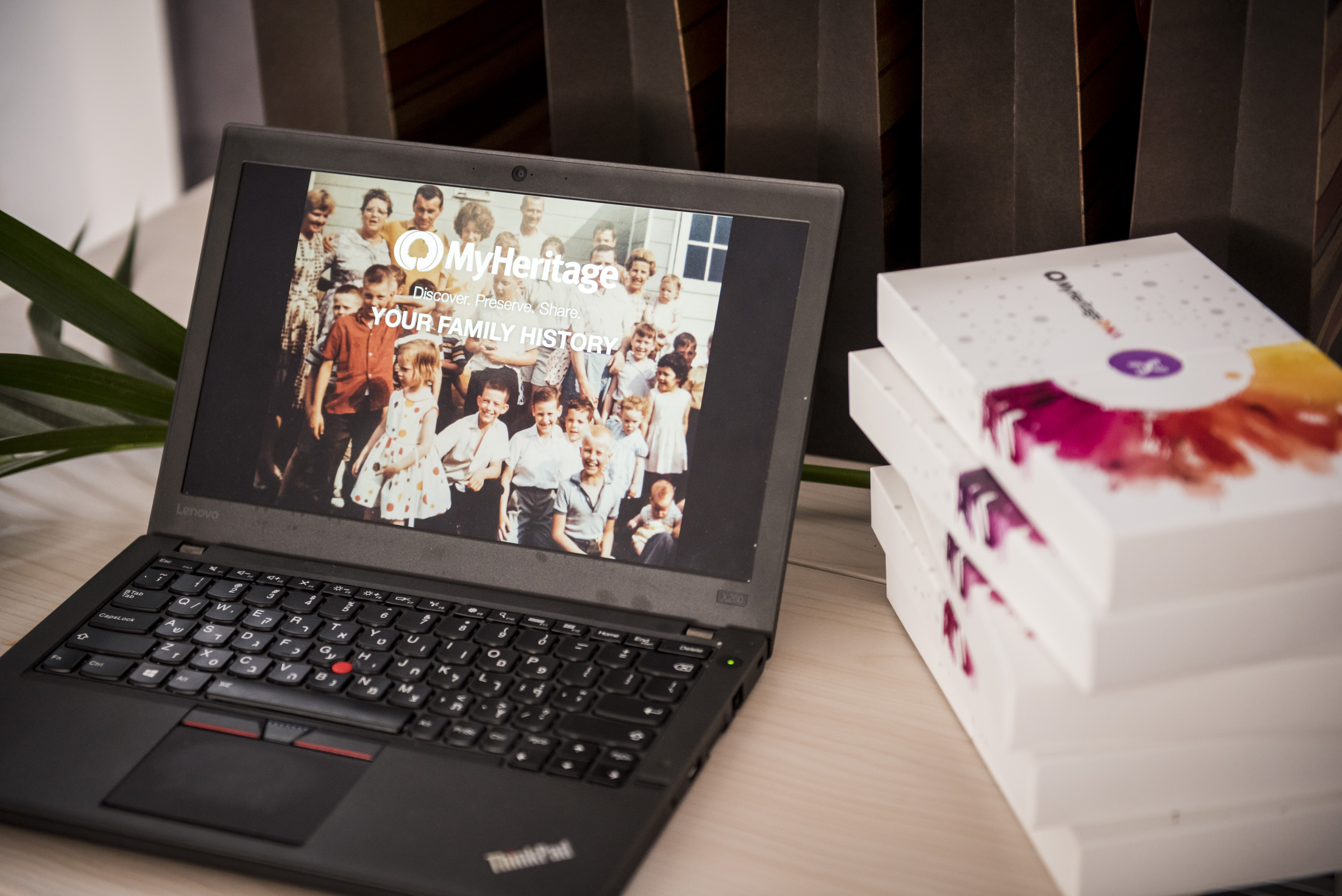 My Heritage (Gilad Japhet)
"Mom, where did our families come from?" At some point, every child asks this question. Most of us stumble through a rough explanation of handed-down stories, never quite knowing whether we're share facts or fiction. Gilad Japhet invented a solution – My Heritage. The idea started small – an online space to map your family tree. The My Heritage website provides access to billions of records of information, helping users turn names into real people, and aiding in the search to find the next branch of the tree. The end result is a community of people who input, search and share to uncover lost relatives and fill in the gaps that would otherwise remain empty.
The next step for the My Heritage team was obvious – DNA testing. While record searches can help fill in the lower branches of the tree, DNA tests could propel you back hundreds of years. You might find your ethnic background is much richer than you expect! My Heritage also uses your DNA information to connect you with relatives your family tree might not have uncovered.
(I got a chance to meet the people behind the above inventions on a recent trip to Israel. The trip was funded and organized by Vibe Israel. Their mission is to create conversations – the topics and the choice of story angles is entirely my own. Photo credit to Shani Sadicario and the individual businesses)
SaveSave