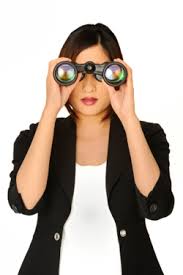 I'm stalking my ex-boyfriend.
On Instagram.
On Facebook.
On Google maps.
He is the "one that got away". The one I left for the possibility of something better. That better never came, and now I'm obsessed.
He just joined Facebook – he was kind of a late bloomer that way – so up until this point, I stalked his friends and family.
And his wife.
I know I sound creepy. I'm not.
Really.
It's a bit of a game – looking into a world that "might have been" and comparing to `what is`. The what if`s are so much more exciting that what is now, and that is a problem for me.
To top it off – he is a brilliant marketer – so his life, albeit online, looks absolutely cool and hip'tasticly perfect.   I was lucky enough, however, to hear through a friend of a friend that things are rough in his relationship.
This pleases me.
I know, I sound sick. I swear I'm not.
But, if I am – you are too.
95% of women online, between 28-48, have tried to seek information about their ex's online.  Statistically, this means that you've likely done the same.
That's a statistic that I'm sure of – it's been derived from a query of friends.   I got them all good and drunk before I conducted the survey.
Late last week, while out for drinks with my book club, my survey turned into a rather revealing chat and confession time. Yes, most of us had stalked an ex online. The only one who says she has never "Google stalked" an ex, Mary, also claims to have been a virgin until she was married.
Whatever.
Once our conversation died down, we ordered our next round, and then, rather suspiciously, each gal pulled out their phones and began to scroll.
Even Virgin Mary.
Sick fucks.