This post is brought to you by our friends at DivaCup. All opinions are our own. 
I don't fit in the same jeans I wore in high school. I don't have the same friends. I don't want the same things. I've grown up a lot and my values have changed. Girl, I used to have BANGS and a PERM. My period has changed too (and the way I deal with it.)
I used to be a pad girl, light or heavy flow there was a pad that took care of what needed to be handled. My metabolism was different and I could hang out with a pint of ice cream and not worry even a bit. Ah, memories. I could just sneeze and burn off all of those calories. Those were the days. Then I became sporty and started running and swimming and a tampon was a better choice for my lifestyle. That did the trick for a while. My track days are long gone, but I do make the occasional run to the grocery store when we run out of milk.
Life is different now. After I had my kids, I started thinking more and more about the earth and what I would be leaving behind for them (and their kids even.) I worried about global warming, carbon footprints and inconvenient truths. As my kids started needing braces and college funds, I started thinking about the math of menstruation, I knew it was time to make a change. That's why I chose DivaCup.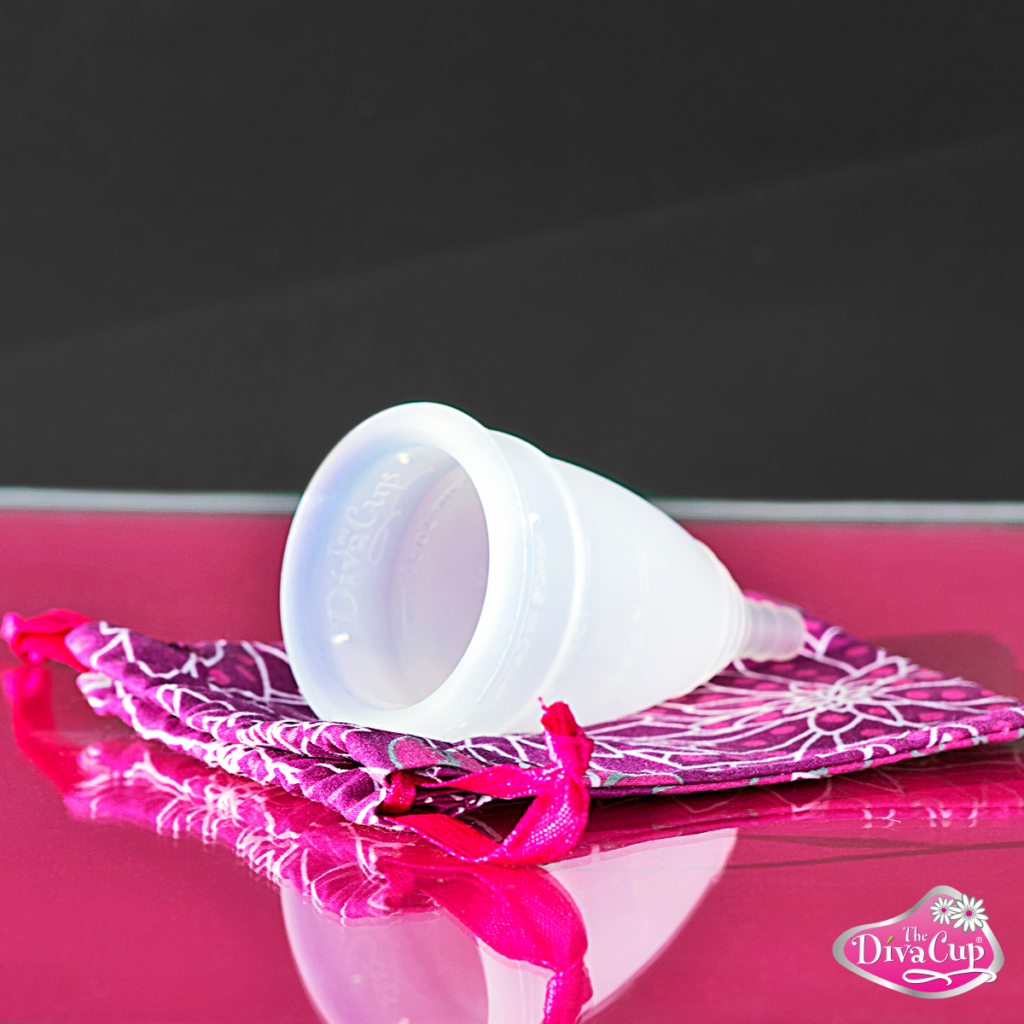 They are reusable and eco-friendly, with no waste: no strings, wrappers, plastic etc. There are no added chemicals, plastic, BPA, latex or dyes. The healthcare grade silicone it's made from is better for your vaginal health than the surfactants, adhesives, and additives they use in tampons and pads – and it saves you money! The average cost of having your period for the year is $150. The DivaCup costs $39.99/year. I don't know about you, but I don't want to spend $150 a year just to deal with my body and what it does every month. I like to call it "The Math of Wrath" because it's what being cranky for five days costs me, not including bags of potato chips. Basically, the DivaCup is "woke" and it won't leave you broke.
It's also kind of a hipster thing. It's like bringing back what's great about the typewriter but for your period. Menstrual cups have been a thing since the 1930s when women wanted a better solution, but they have really become popular again lately. We're bringing it back, ladies.
Other than being trendy, they are great for me in that they recognize I'm an individual. The DivaCup is available in two sizes, Model 1 and Model 2. Model 1 is recommended for women under the age of 30 who have never delivered vaginally or by caesarean section. Model 2 is made for women like me – age 30 and over/or for women who have delivered vaginally or by caesarean section. I am a mom and I know the value of letting someone pick their own cup, so I'm glad I get to pick the DivaCup that's right for me. It always made my kids happy and it sure makes me happy.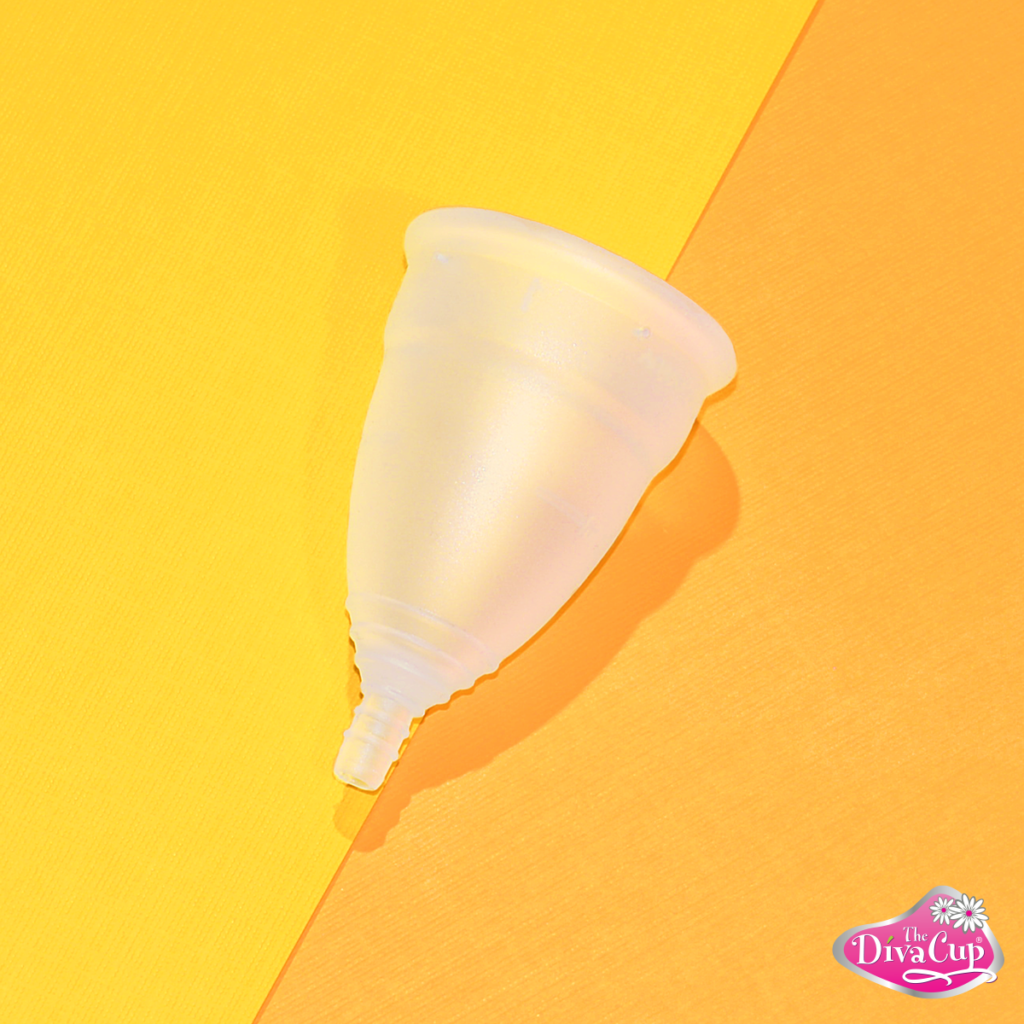 No matter which cup is better for my body, what I'm getting is consistently awesome for when I'm not feeling awesome. DivaCup is a reusable, bell-shaped silicone menstrual cup. The leak-free protection lasts 12 hours. It's got way more stamina than I do when I just wanna wear my jammies, watch romcoms, eat salty carbs and Facebook stalk that guy who didn't ask me to the prom because it is suddenly REALLY IMPORTANT TO ME RIGHT NOW OKAY? Don't judge my life choices. Beyond that, it's clean, comfortable and convenient, and it's a better option than tampons and pads.
You don't even really need to think about it.  If you have a regular cycle, you can pop it in the day your period will start. Easy peasy! And you don't have to worry leaking or the cup overflowing. The average monthly flow is between 1-2 oz and the DivaCup holds 1 oz over the course of 12 hours. Most women find the cup is not even half full when they go to remove the cup. Your "life cup" might overflow with blessing but your DivaCup's got you covered. Half full, half empty, however you look at it, your panties won't be a mess. Winning at life! Plus I'm the one who has to do the laundry so it's an investment in my sanity. That's what's important to me now.
I don't fit in the same jeans I wore in high school and that's okay. I don't have the same friends (unless they want to sell me leggings or mascara or invite me to buy expensive candles because that's when they pop up in my in-box.) I don't want the same things. I've grown up a lot and my values have changed. I don't have BANGS or a PERM. My period has changed and so have I. I raise my glass to the woman I was in the past, but when it's time for Mother Nature to remind me I'm a woman, now I reach for my DivaCup. Cheers!
Enter our giveaway for your chance to win 1 of 3 DivaCup prize packs: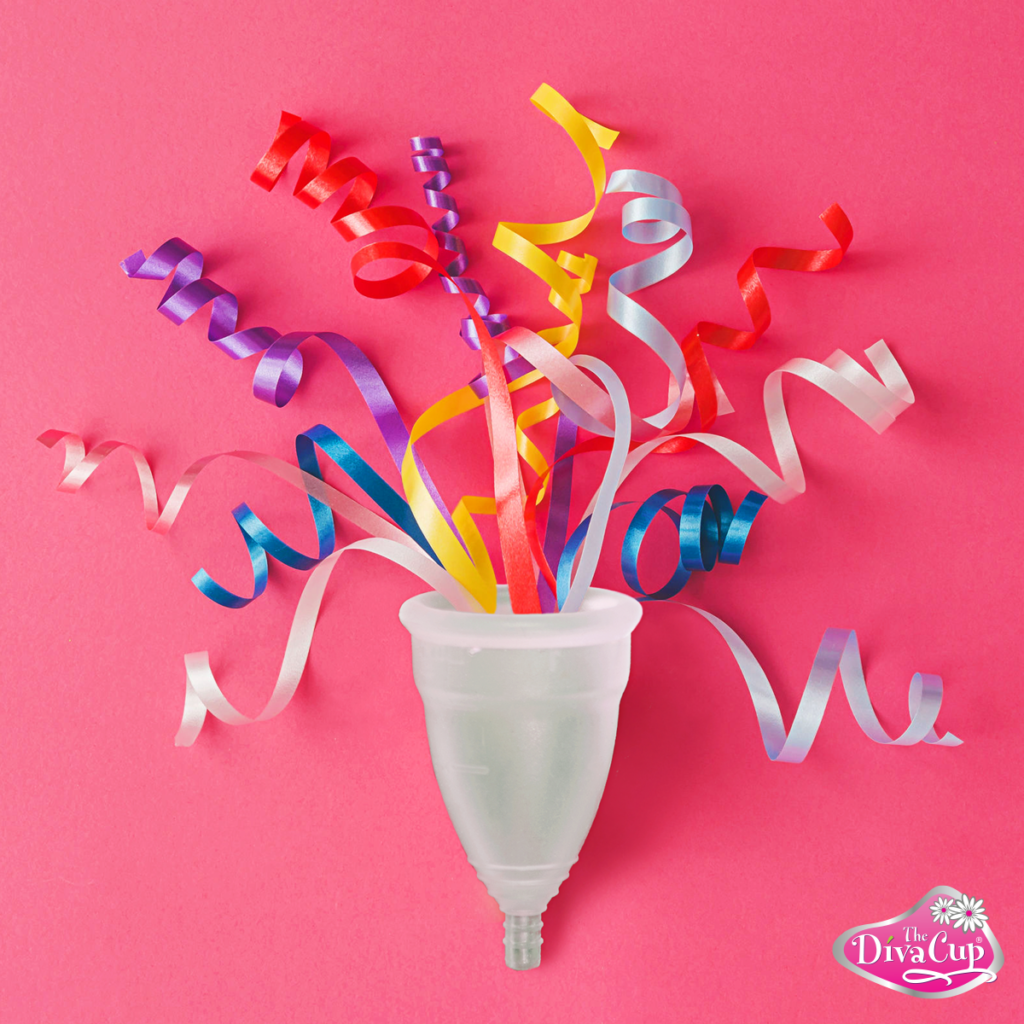 Disclosure: This post was sponsored by DivaCup, however all opinions are our own.