Menopause, am I right? Here are some gifts that will light the heart of your lady with hot flashes.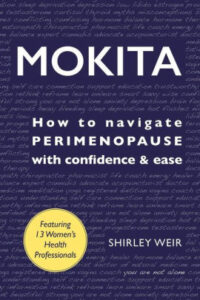 MOKITA: How to Navigate Perimenopause With Confidence & Ease is a best selling book in women's health on Amazon. MOKITA is for women who want to avoid the overwhelming task of sorting through all the myths and misconceptions of perimenopause & menopause in order to be proactive with their midlife health! Get your copy here.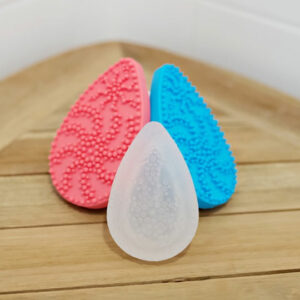 The OctoVie skincare brush delivers an at-home spa experience with 3-in-1 beauty benefits for clean, baby soft skin that leaves you "feeling good in your skin". This must have "smart skincare brush" comes in two sizes. Give the gift of great skin for the holidays.
The Heritage Series Pour-Over™ Coffeemaker, Porcelain Brew & Serve Carafe Set (20oz) is a great way to enjoy a cup of coffee. This vintage-inspired Pour-Over™ set is an homage to the mid-century Melitta porcelain coffee brewing sets that have become a symbol of good taste.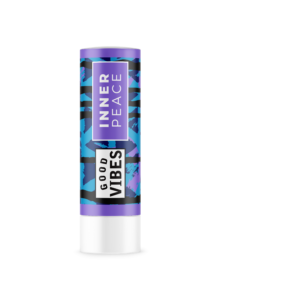 Sometimes you just need some Inner Peace. Luckily, Good Vibes has some with its mood enhancing perfume spray. Spritz away the drama and enjoy this soothing scent.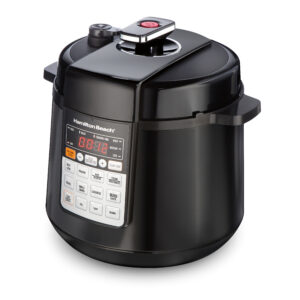 No time to cook? We've got you. This 6 Quart Multi-Function Pressure Cooker lets you safely release steam away from hands, lets you cook up to 70% faster, has low, medium, and high heat settings and you can set and forget your rice, beans, whole grains & more with their built in programs. It's got a roasting rack, additional lid gasket & rice paddle included, countdown cooking timer, detachable cord for easy storage, removable lid for easy cleaning and versatile functions make it easy to prepare every food, from poultry to casseroles. The roasting rack lifts right out and the pot goes in the dishwasher. Check out our publisher's review here.
Make yourself a pot of tea with this awesome Hamilton Beach® Professional Digital Kettle. It's got variable temperature for precise results, 6 preset temperatures for different teas and French press coffee, ultra-fast boiling and programmable start time, easy-to-use digital controls with informative, illuminated LCD panel, auto shutoff when water boils and a 1.7 liter capacity. That's  a lot of tea! The mesh filter removes for easy cleaning too. Have a look at our publishers' review here.
Can't sleep with all the hot flashes?  It's time to get streaming. Roku Premiere is the simple way to start streaming in HD, 4K, and HDR picture quality. It even includes a Premium High-Speed HDMI® Cable. Stream what you love, including live TV, news, sports, movies, shows, and more. There's so much great stuff it will inspire you to fight for the remote or pull rank so you can watch what you want. Movie night, here you come!
Dropping your phone doesn't have to be a drama. Keep your phone safe with the Crystal Nano screen protector. It's got 9H hardness, it's scratch resistant, antibacterial protection, water resistant, one size fits all for phones and tablets, easy to apply and it won't leave bubbles on your screen. It protects your phone for up to a year.  Phone a friend and tell them about it. But protect your phone first! You don't want to wreck it.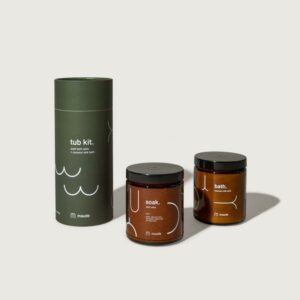 Relax after a busy day living midlife like a boss with Get Maude's Tub Kit. The tub kit features soak bath salts in scent no. 1, and bath, our coconut milk bath. Made for if you just want to be alone or if you feel like inviting your main squeeze for a soak, these hand-harvested blends infuse water with nourishing vitamins and minerals.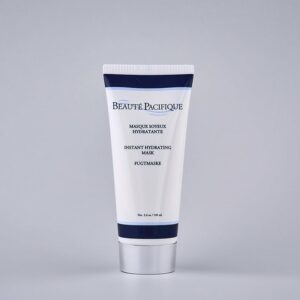 Beauté Pacifique is a Danish skin care line that was recommended by one of our BLUNTmoms to be an amazing brand worth checking out. The Instant Hydrating Mask recovers lost moisture balance, pampers dull and dry skin and contains moisture retaining ingredients that withhold added moisture in the skin and form a water retaining barrier in the skin's surface layer.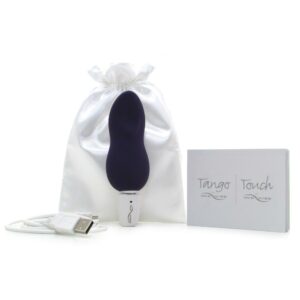 Menopause doesn't have to mean an end to sex or intimacy – the fun is just getting started! Shop sex toys online with Pink Cherry, where they have a wide variety of toys to make sexy time even more fun!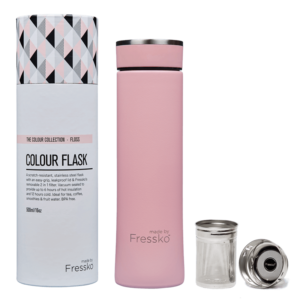 Stay hydrated with this beautiful Fressko flask. It's leak-proof, scratch-proof, slip-resistant, keeps hot things hot for six hours and cold things cold for 12. It's vacuum sealed, light and the perfect vessel for fruit-infused water, herbal tea, coffee and the filter inside lets you brew your beverage while you're on the go.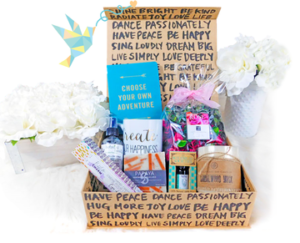 Meet Therabox, a self care subscription box that will remind you on a monthly basis to treat yourself! It's curated by a therapist and includes a happiness activity inspired by neuroscience & positive psychology research to boost joy and wellness products you will love. Self care: it's in the mail.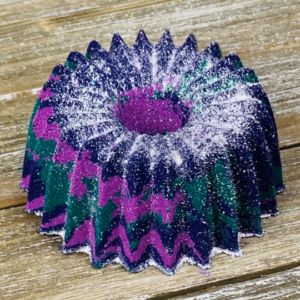 This sugar plum bundt cake was made with love by The Bathing Dinosaur. Bath time is the bomb with Smashley's bath bombs.
Sometimes you just need a cup of coffee and to take a deep breath. Try Smart Sips Coffee Perks Box  – they've got gourmet flavored coffees, decafs, hot chocolates, lattes, cappuccinos and teas! They come in K-cup format but you don't have to worry about waste, the cups are landfill-degradable. You can get a subscription to keep the coffee coming all year round.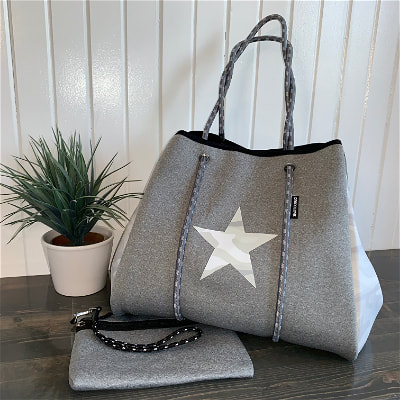 Load up this large tote from preneLOVE and get some "you" time. These durable and lovely bags are made from neoprene.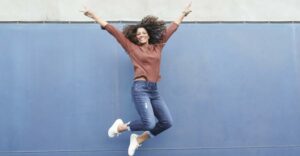 "Democracy is a denim-based casual lifestyle brand, devoted to the woman who grew up with fashion, then got busy with life. She's passionate about her family and career, but never lost her desire to feel good and look current." Every woman deserves a kickass pair of jeans that makes them feel like a million bucks. Check out Democracy Jeans to find your fit.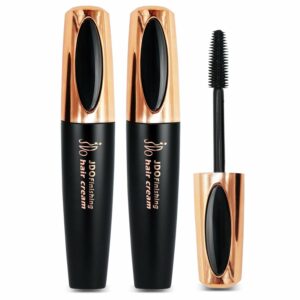 This finishing stick solves flyaways while moisturizing and nourishing hair. This is a BLUNTmom secret weapon as suggested by one of our cadre writers as the best thing ever.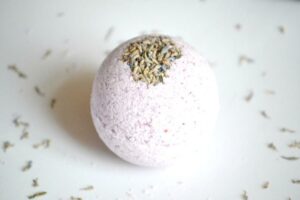 These anxiety relief bath bombs are the bee's knees according to one of our cadre writers. Full of glorious essential oils and luxurious ingredients these are a bath treat fit for a stocking. Get yours on Etsy.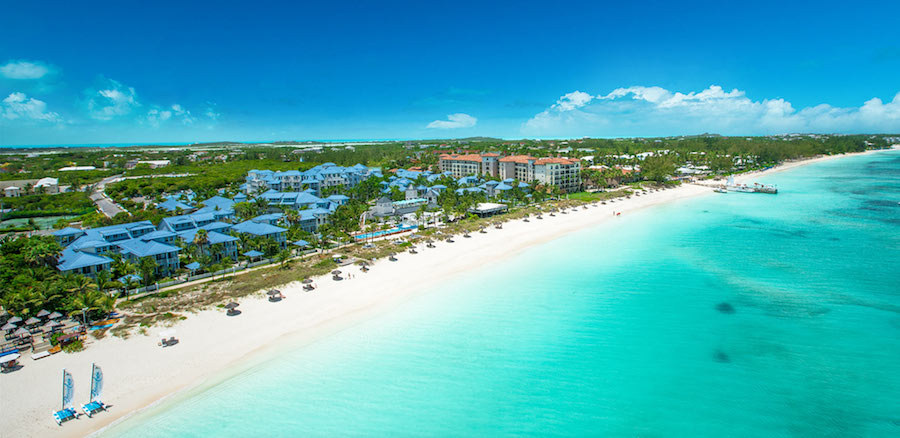 You deserve an all-inclusive vacation. Take the family or just your spouse and get away from it all with the premier in resort destinations, Beaches and Sandals.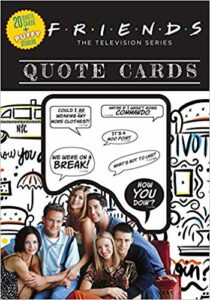 Relive the magic of Friends and laugh along with these fun quote cards. This collection of twenty postcards features a full-color scene and a memorable quote from the series, you can share your love for the show with others. On the back of each postcard is the same scene in grayscale and without the quote—so you can add any of the included puffy stickers or create your own speech bubbles to personalize your postcard before mailing it to a friend.