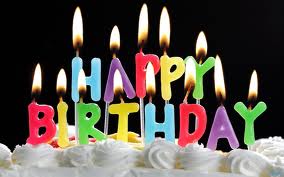 I give blow jobs on birthdays.  It's my thing.
Oh Christ, don't get me wrong, I don't suck off everyone on their birthday.
Just my husband.  It's our thing.
Oh, I know there are other BLUNTmom's that perform oral sex on a very normal basis. But, not me.
Nope.
I'm not in high school   I'm an adult.  And I choose to not suck dick.
Why you ask? Why wouldn't I want to please my husband this way? because I don't want to anymore.  I have sucked that train dry. I don't give blow jobs because I don't want to anymore.
Except on birthdays.
There are even Birthdays that I conveniently forget.
When my once a year duty to get down on my knees passes to the wayside.
And I feel bad about it. Guilty even.
So, I created the one week blow job pass.
After my husbands birthday he has one week to claim his  5 minutes of slobbery sucking glory.  After that it is forfeited for an entire year.
Sucks to be you, buddy.