We've been together for what seems like forever, raising our kids, living our lives. We have an acceptable level of physical intimacy but sometimes I wish things were a bit more romantic. Don't we all? Maybe I've read too many romance novels. Maybe that's not real life. But between work and the kids and life I just wanted to get away from it all and focus on us, like we used to before we got so busy and absorbed in routine. I found myself looking at lingerie online, thinking about our time away, scrolling, blushing, dreaming.
I realize as I'm clicking and checking size charts that I don't even really know what he likes. I mean, I guess I should, we've been together long enough. But if I'm being really honest I guess I haven't put a ton of effort into that department. I mean he loves me naked, and I can't really complain about that. So I haven't really bothered with lingerie and he hasn't argued the point. But maybe there's a reason people do that. Maybe we are missing out. So I airdrop him a link to his ipad while he scrolls Facebook on the sofa and watch his eyebrows lift with surprise as an array of fancy undergarments takes over his screen; a welcome intrusion.
His scrolling becomes more intentional, his eyes lit up like I haven't seen in so long. It's like he's thumbing through a catalogue before Christmas. He's pinging me links like he's marking the dog eared pages of all the things his heart desires in his favourite catalogue.
I look at his selections and blush. He picked a cupless number with a bow to unwrap his prize and it makes me laugh but I appreciate the sentiment. I am what he wants to give himself as a present. Stick a bow on me, just like that. We laugh. I check the size charts and I order it. Why not? I deserve it.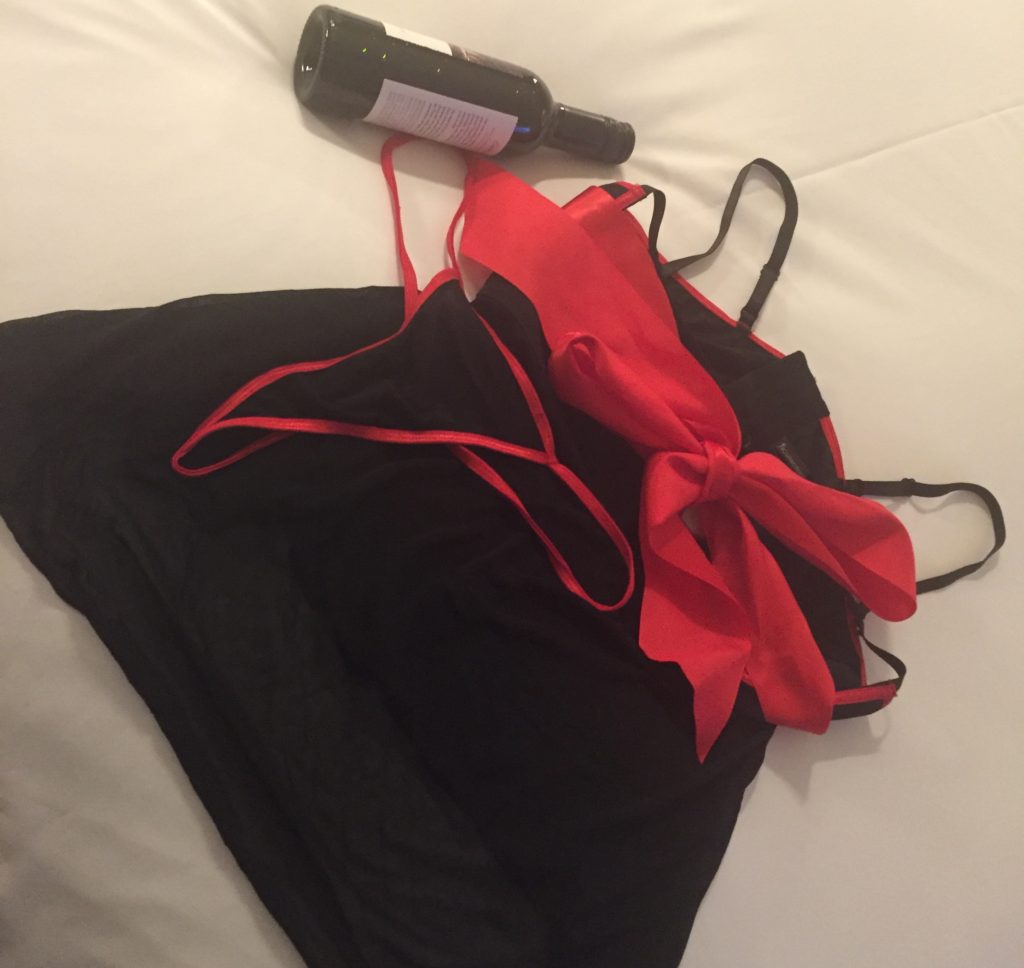 As a plus size woman I've always felt a little uncomfortable with lingerie, like maybe it's meant for tiny women who look ethereal in gossamer threads of underthings. But here is some beautiful, delicate creation in just my size. It was meant for me. I deserve to be unwrapped and enjoyed.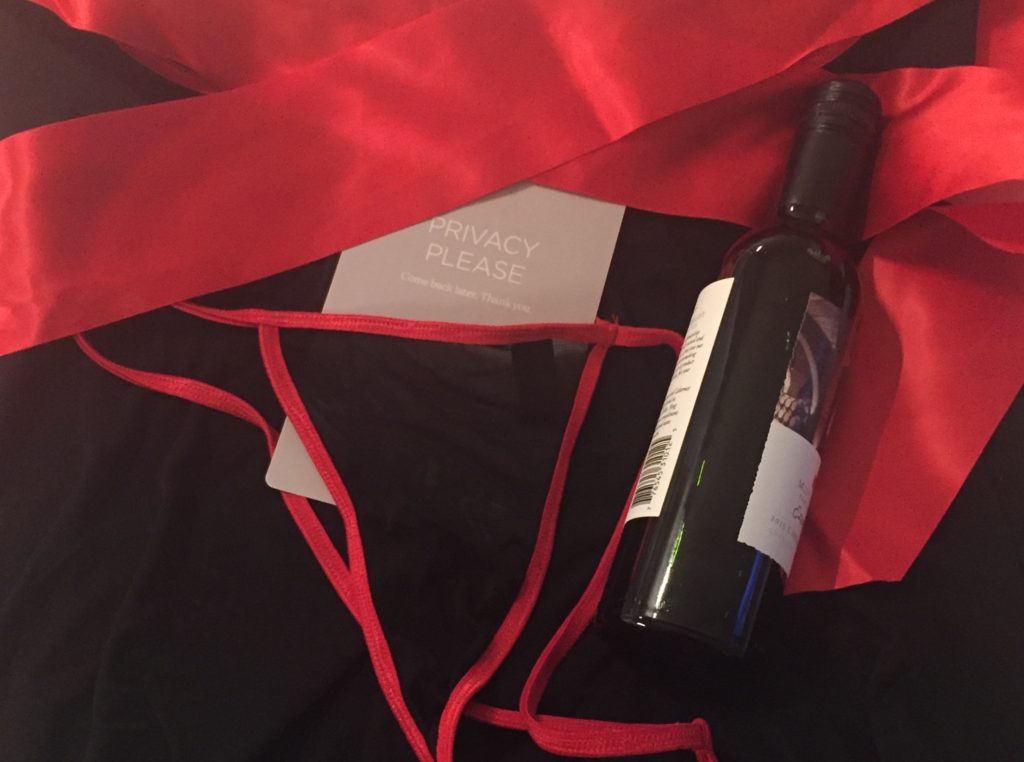 I order a swimsuit for good measure. I have plenty of suits, all practical and functional for water aerobics and hauling kids to the pool. They are for convenience, but not for delight. I need delight. I want to delight in my skin poolside. I want to flash a little flesh if I feel like it. I want a bikini designed for a woman who is unapologetically more. I want something our small town isn't ready for, a fun little secret between my lover and I, he who hauls the groceries in and he who shovels the walk when it snows. I want something fun to splash in, like we are teenagers again and it's summer and we are so in love and it's new.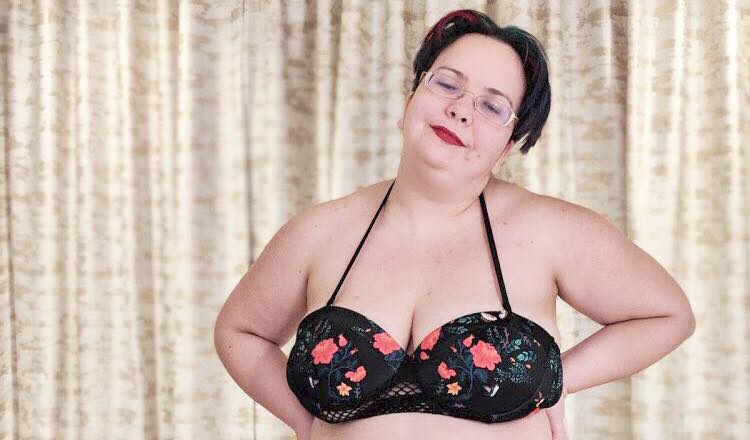 I like the way the mesh is suggestive and flashes a little underboob. I like the mesh on the bottoms that teases panty lines. I like the dressing gown that matches perfectly that I can use to tease like a seasoned burlesque performer who also happens to rock at carpool but you would never know that looking at her. I am delighted.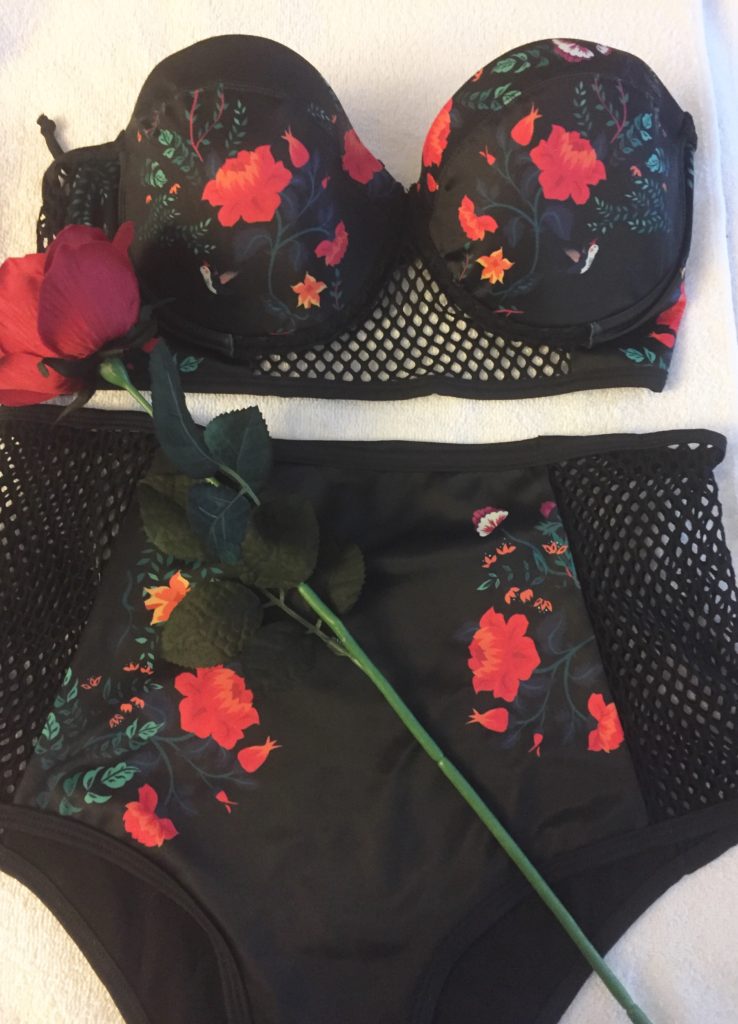 So it arrives and I pack it in our suitcase before we make our escape. He wants to see them. I hold them up. That's not what he means. So I oblige, and put them on. The hot new lingerie. The sexy swimsuit. He takes pictures with his camera phone and I laugh. I pose ridiculously. He laughs harder. We lay in bed for hours and talk about the things we are too busy to discuss. We forget the bills. We forget the kids. We forget everything else. We just talk and laugh. And then we stop talking altogether 😉
Disclosure: This post was sponsored by our friends at Yandy but all opinions are our own.